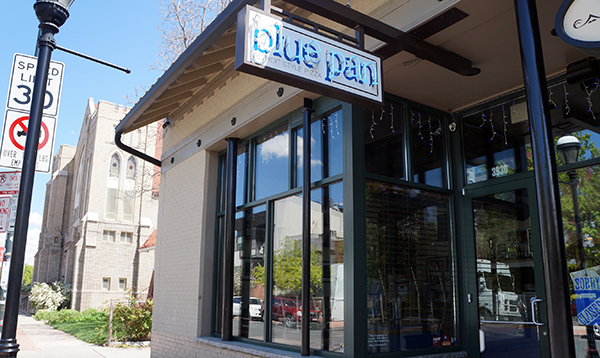 A West Highland pizzeria will open a larger second location in a Congress Park storefront that used to grease bike chains rather than pizza pies.
Giles Flanagin, Blue Pan Pizza co-founder, said the company signed a lease this week for 1,500 square feet at 3509 E. 12th Ave., last occupied by The Mindful Bike bicycle repair shop.
The company hopes to start construction this summer, he said. The space should seat about 50 people, he added, almost three times the capacity at Blue Pan's first location at 3930 West 32nd Ave.
As in the Highlands, the corner at 12th Avenue and Madison Street is a business strip in a residential part of town.
"This is a good fit because it's a neighborhood-based location," said Flanagin, 39. "It's a commercial district here, but it's also surrounded by lots of houses."
Among its future neighbors, Blue Pan will have TAG Burger Bar to the north as well as Pudge Brothers Pizza and Sienna Wine Bar & Small Plates to the southwest.
The location also has a parking lot, making it convenient for the pick-up pizza crowd, Flanagin added.
Flanagin and childhood friend Jeff Smokevitch, who also owns Brown Dog Pizza in Telluride, opened the first Blue Pan Pizza last summer. The restaurant serves Detroit-style pizza, a thick-crusted variety baked in a square steel pan with pepperoni tucked under a layer of cheese, then topped with red sauce.
Flanagin said the restaurant's best sellers are the Parma Italia ($19 for four pieces or $30 for eight pieces) and the Brooklyn Bridge ($16 or $27).
Blue Pan is not the first Detroit-style pizza house in metro Denver. The Good Son Taphouse serves Detroit-style pies about a mile away on Colfax Avenue. And Jet's Pizza, a Michigan-based chain, has locations in Littleton and Centennial, and is working on a spot in Aurora, according to its website.
Blue Pan was invited to look at the space by a partner at Larimer Associates, Flanagin said, which purchased the property for $1.1 million in 2009, according to Denver property records.
Flanagin said Blue Pan is getting to know neighborhood groups before it applies for city approval on things such as a liquor license and patio space. The space also will need a full build out with kitchen and bathrooms.
"It's just a shell right now," he said. "But it'll be consistent with our current brand."
Blue Pan has eight full-time workers, he said, and will need to add 15 when the new location opens.
But that won't be for several months. Blue Pan is just starting to design the renovations and expects to have construction permits in June, Flanagin said.
The Mindful Bike closed at the end of October, one of several bicycle shops that hit the brakes in 2015, including Salvagetti Bicycle Workshop on 38th Avenue and Track Shack on Tremont Street.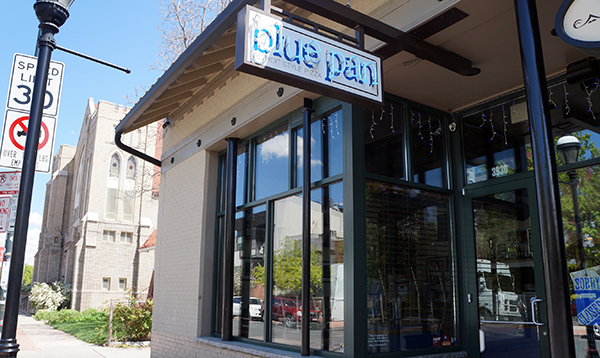 8807