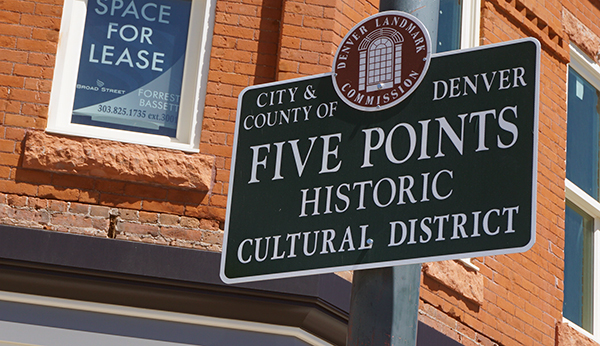 Five Points is launching a bid for its own business-development group.
Property owners in the fast-growing neighborhood want to put together a Business Improvement District (BID) to promote and maintain the Welton Street Corridor. The BID would cover about 42 acres and 88 parcels stretching from 20th and Welton streets up to about 39th Avenue and Downing Street.
Tracy Winchester, executive director of the Five Points Business District (a nonprofit founded in 2009 to promote the neighborhood) said it's a progression of  land owners taking over control of their own commercial corridor after grants and other public assistance helped spur much development along Welton Street.
"Now it's time for us to move away from this and let the businesses sustain this momentum moving forward into the future," Winchester said. "Once development starts and you have businesses on the ground, then it's time for the businesses to decide for themselves how they're going to sustain an office to be an advocate for them."
In a BID, land owners pay extra property taxes that are pooled and used to promote and maintain an area. River North approved its own BID last year, and there are at least 10 other BIDs in Denver.
The Denver City Council's Business Development Committee passed Five Points' proposal this week. The BID still needs approval from the full council, and then property owners would have to approve a tax increase to fund the BID in November's election.
If approved, property owners will pay an extra $10 per $1000 worth of assessed property value starting in 2017. That would give the group an estimated budget of $157,000 for the first year. Property owners Renee Cousins King, Paul Books and Nathan Beal will be on the BID board, Winchester said.
She said the BID's seeds were planted in 2009, when the nonprofit Five Points Business District was launched with a grant from the Office of Economic Development (OED).
Since then, the OED, Denver Urban Renewal Authority and other public entities continued to push Five Points as an attractive neighborhood to build in – and it worked.
Today Welton Street could give Union Station a run for construction capital of Denver, as heavy machinery digs into several entire city blocks on the Five Points thoroughfare.
"We just kept building the momentum with people coming who wanted to develop," she said. "And next thing you know, we have $300 million worth of development going on right now or planned to break ground in the next 12 months."
The BID will cover about 14 blocks where much of that $300 million will put  up buildings. It essentially runs along Welton Street, jumping off of the main drag to collect a couple blocks off of 26th Avenue and Washington Street, and 30th Avenue and Downing Street.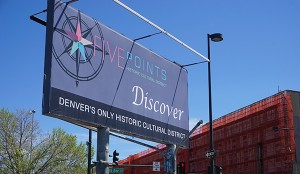 Winchester would like to see the BID invest in pedestrian lighting, a small-ticket item. But she also hopes the BID would be able to leverage its own budget to do far more by attracting city, state and federal money for much bigger projects.
Her biggest long-term priority is a $60 million to $100 million project to connect the D Line that runs along Welton Street to the 38th and Blake A Line Station on one end, and the southern edge of downtown on the other.
"That's at the top of our agenda in the sense of really advocating to get federal dollars, city dollars and whatever dollars we can get to make this more of a destination by connecting from 38 and Blake," she said. "Then you could take that D line all the way down Welton Street and all the way to the convention center or the Auraria campus."
Meanwhile, Winchester said, the Five Points Business District will keep pushing the neighborhood as a historic, tourist attraction, focusing on its legacy as a vibrant African-American culture center.
If visitors drop by Welton Street on their way from the airport to the convention center, she reasons, that's a major bump for out-of-town traffic to Five Points.
"If we can get 1 percent of an $18 billion tourism business in the state of Colorado to visit Five Points, I will have been successful," Winchester said.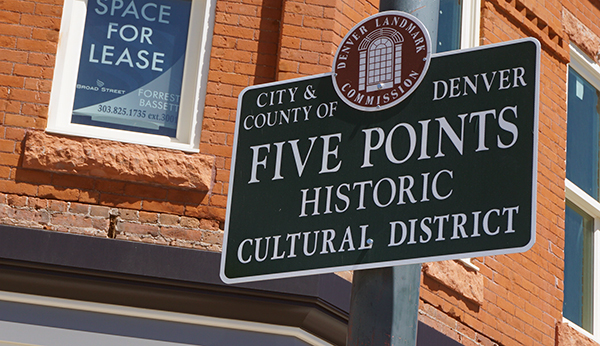 8708