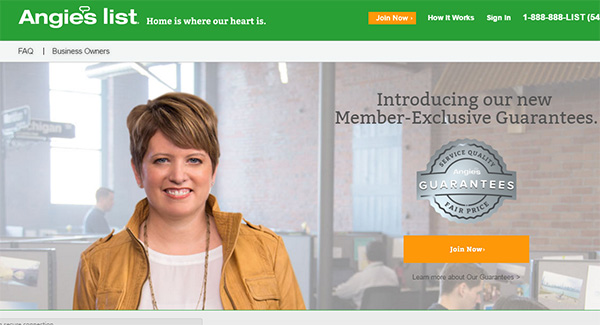 HomeAdvisor has fired another shot in its turf battle with Angie's List, a rival home services website.
The Golden-based company sued Angie's List in U.S. District Court in Denver on May 4 for false advertising, saying Angie's List promises customers across-the-board refunds that apply "only to a small fraction of the Angie's List membership" and "only to a small subset" of services.
Like HomeAdvisor, Angie's List is a website where consumers can search for contractors such as landscapers, plumbers and roofers.
In its complaint last week, HomeAdvisor says Angie's List has "deliberately failed to disclose" the limits of certain features it started advertising in October.
HomeAdvisor says recent ad campaigns that promote Angie's List's guarantee stretch the truth when it touts that, "We now promise that our members get a fair price on services purchased at angieslist.com … And if you're not completely satisfied, we'll make it right, or we'll refund your purchase price up to 100,000 dollars."
Not quite so, HomeAdvisor says in the suit, which also claims that only certain service categories and only customers paying vendors on the Angie's List website (opposed to directly) get the fair-price guarantee. And the satisfaction guarantee doesn't apply to basic members, only to higher membership tiers.
HomeAdvisor also said that Angie's List's small-print disclaimers printed at the bottom of its TV and Internet ads are "woefully inadequate."
HomeAdvisor, Angie's List and Lathrop & Gage, which is representing HomeAdvisor, declined to comment.
The complaint is the latest volley between foes.
In October, an Angie's List investor asked IAC/InterActiveCorp, parent company of HomeAdvisor, to buy Angie's List. IAC obliged with an all-cash offer of $512 million the next month, which the Angie's List board of directors rejected.
And in January, Angie's List sued three former employees for sharing trade secrets with HomeAdvisor when they went to work at HomeAdvisor's new office in Indianapolis — hometown of Angie's List.
Angie's List was founded in 1995 as a call-in service for reviews of home services before moving online.  But it was HomeAdvisor, started as a website four years later, that beat Angie's List to an exit when it was acquired by IAC in 2004.
HomeAdvisor now employs almost 1,000 people in Golden, according to a November article in The Denver Post, but is considering moving its headquarters to RiNo.
Angie's List has been slowly encroaching on HomeAdvisor since its own IPO in 2011.
In 2008, its first audited year as a publicly traded company, Angie's List reported 27 cents for every dollar in revenue at HomeAdvisor.
But last year, Angie's List made 95 cents for every HomeAdvisor dollar, reporting revenue of $344 million compared to HomeAdvisor's $361 million, and making an annual profit for the first time.
The two companies have built their home improvement fiefdoms on different revenue models.
Consumers can search HomeAdvisor for free, but businesses listed there pay subscriptions and referral fees. While Angie's List charges contractors a referral fee, too, it is open only to paid subscribers.
And that, it seems, could be the next frontier in the game of "Get Off My Lawn." Angie's List has said it will start making some of its services free to nonmembers later this year.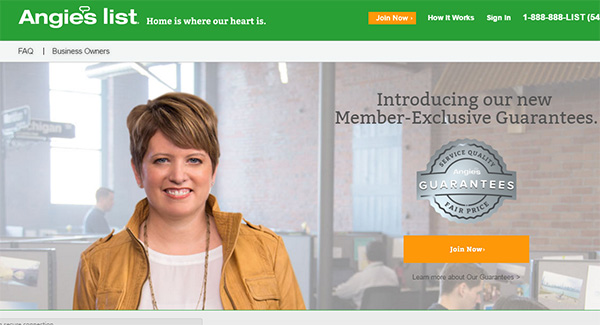 8677