A local startup that lends to other businesses landed more than $5 million in capital, just in time for a move a few blocks away to a former bank branch.
Angel investors led by the Rockies Venture Club (RVC) are funding a local company that investors like them can use to fund other companies.
P2Binvestor (P2Bi), a Denver-based financial technology company, has raised $5.1 million, according to an SEC filing May 3, and it's looking to raise $6.8 million total.
P2Binvestor CEO Krista Morgan said the investment from RVC and other angels will help the online lender to get more companies seeking loans in its system.
"The money is basically being invested in sales and marketing," she said.
"The Rockies Venture Club was excited to be able to lead this round of funding," Peter Adams, RVC executive director, wrote in an email to BusinessDen. "We have been through three rounds with P2BInvestor now and the company continues to exceed expectations each time."
Besides members of RVC, Morgan said, investors include members of Tech Coast Angels in California and Lubbock Angel Network in Texas.
P2Bi receives loans from investors and then re-lends the money to companies that need short-term cash to fund their operations.
For investors, P2Bi says, that means risk is dispersed among more companies than if they lent to any individual company. And for companies receiving loans, that means a lower interest rate.
P2Bi, which launched in 2012 and made its first loan in 2014, has had a busy spring.
In March, it received the first $5 million of a $50 million loan commitment from MW Eaglewood Americas LLC, a New York-based investment management firm.
At the time, Morgan said that loan will help P2Bi focus on adding more lenders to its system rather than seeking loans itself.
"We are a double-sided marketplace. We want to make loans, but you can't make the loan if you don't have the money," she said. "So now we can focus on one side of the marketplace for a little while."
The company receives loans at interest rates between 8 percent and 14 percent, then lends it at rates between 15 percent and 18 percent, Morgan explained in March.
To qualify for a loan on P2Bi, borrowers must have $500,000 in annual revenue and must be in operation for a year or more. P2Bi lends against collateral such as recurring revenue, inventory or invoices. The average loan size is $750,000, according to the company's latest stats.
And the company is finalizing a lease for 6,600 square feet of ground-floor space in the Chancery building at 11th Avenue and Lincoln Street in Capitol Hill, a space once home to a bank.
It's just in time: The 26-person company is looking to add another employee, but has been working out of 1,777 square feet at its current office a few blocks southeast on Logan Street.
Plus, the new office will have a working bank vault – a nice touch for a company that lends money online rather than in greenbacks.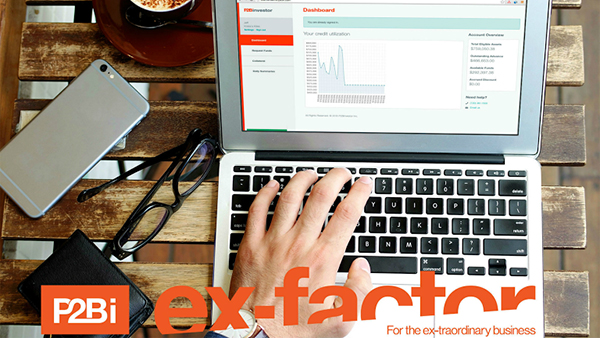 8665