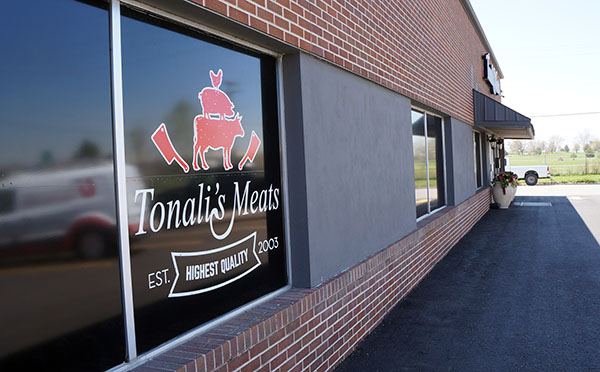 A 55-year-old meat market is returning to Denver after selling tenderloins and T-bones in Arvada for the past 15 years.
Tonali's Meats, a meat processor and distributor founded in 1963 as a storefront grocery in the Highlands, moved to a space five times as big in March.
Tonali's has 10,000 square feet at its new location, 3890 Dahlia St., in northeast Park Hill. It's enough space to support the growing menu of fruits, vegetables and dairy it sells alongside cuts of beef and other meats.
"Beef is always our bread and butter," said Ali Liberato, the third generation of her family in the business. "But if we wanted to survive against these big-box stores, we were going to start selling things other than protein. A lot of people kind of like that one-stop shop."
In an industry dominated by large food distributors such as US Foods and Sysco, Tonali's has carved a niche selling foods from smaller vendors to restaurants with smaller appetites.
Vendors see Tonali's as a way into places such as Acorn and Bar Dough, Liberato said, and restaurants rely on the market for orders below the thousand-pound minimums mandated by the Syscos of the world.
The company started fattening up its menu to include eggs, fish, dairy products and fresh vegetables about 10 years ago.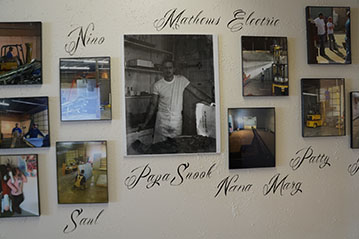 Liberato's grandfather started his grocery store, Snookie's Market, at Tejon Street & West 38th Avenue in the 1960s. By the 1970s, the market had morphed into a beef-processing operation and changed its name to Century Meatpackers.
That business sold beef, pork, lamb, veal and chicken to 900 restaurants in Colorado from a 40,000-square-foot processing facility at Colorado Boulevard and 40th Street at its height, Liberato said.
But then things went from steaks to table scraps.
After Liberato's grandfather died in 2001, her father discovered he lacked the paperwork to take over the market. The business downsized to a 2,000-square-foot facility in Arvada and reopened as Tonali's, named after Liberato and her brother, Tony.
Today about 90 percent of customers are restaurants, but the 16-person company also sells to hotels, stores and home-based delivery services Green Chef and Skarsgard Farms. Most are in Colorado.
The business hauled in $6 million in revenue last year, Liberato said.
To finance its move, Tonali's took an SBA loan for $250,000 from Guaranty Bank.
Renovating the building was a family affair, too. Arvada Excavating, owned by Liberato's brother, Tony Acierno, did the build out.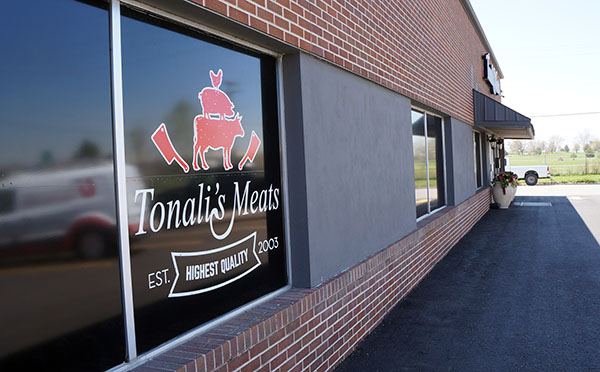 8620