Denver developers are looking to add a hotel to the edge of River North.
Gravitas Development Group is working on a three-story hotel at the southern corner of 25th and Larimer streets, according to plans filed with the city. The project, named The Ramble Hotel in site plans, calls for about 50 new hotel rooms, a restaurant and conference space.
Gravitas would build on almost 0.30 acres that now holds a warehouse building that most recently hosted the Big Wonderful's Night Bazaar. Gravitas bought the site in 2009 for $699,000, city records show.
While the city has to give final approval on the project and plans are still subject to change, the Ramble Hotel calls for about 33,500 square feet of development. About 29,500 square feet will be hotel space and the complex will have a 1,634-square-foot conference center and a 2,375-square-foot restaurant.
The planned building would be three stories high with a mezzanine above the ground floor.
Plans also show 39 parking spots in two stories of underground parking. Gravitas plans to lease another 11 spaces from a nearby parking lot, for a total of 50.
According to the plans, Gravitas plans to rent those spaces next door at 2420 Larimer St. at a surface lot neighbor Focus Property Group is building. Plan B is to pick up 11 spots at $15 a month per space from Golden Bell Press, which owns a lot about five blocks away on Champa Street.
Gravitas partner Ryan Diggins declined to comment on the project's status. Plans drawn up at the end of last year, though dated, called for The Ramble to have its certificate of occupancy in summer 2017.
Gravitas Development Group's commercial development work includes a handful of retail and office projects in RiNo, the Highlands and on Broadway, according to the company website. Gravitas developed the retail strip across from its hotel site that boasts tenants Work & Class, Huckleberry Roasters and Topo Designs.
Johnson Nathan Strohe is the architect on the hotel project. R&R Engineers is the civil engineering firm and StudioINSITE is the landscape architect.
The Ramble will be at least the second hotel for RiNo: The Source Hotel is under construction on Brighton Boulevard.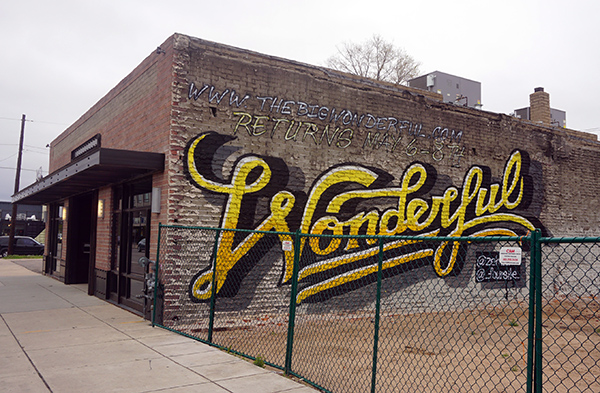 8581