Yoga, spinning and cold-pressed juice: The Denver health craze trifecta is coming to Platte Street.
Mallory Martindale, a transplant from Texas, is opening the first of three planned Define Body & Mind locations at 2420 17th St., along Platte Street and near REI.
The Texas-based fitness company combines spinning classes, yoga and barre with a line of cold-pressed juices and other healthy eats.
"It's kind of in a little pocket between the Highlands and LoDo, and I like that it's really accessible from the walking bridges," Martindale said. "It didn't have any fitness studios other than a yoga studio when we signed the lease."
Martindale signed a 10-year lease for 2,000 square feet at the Lab on Platte – a four-story, 78,000-square-foot office, with monthly rent of $6,000.
It'll cost about $300,000 to build and equip the studio, Martindale said. That includes construction, and purchasing exercise equipment such as workout bikes and hammocks for suspended yoga classes. Martindale's father and sister, who co-own the franchise with her, helped provide funding.
Franchise fees cost $40,000, she said.
Clients can buy classes in packs of five, 10, 15, 20 or 30, according to Define's website. Monthly unlimited classes cost $195 for a single type and $275 for all three.
Define also has its own food line, which includes foods such as cold-pressed juice and granola, and has a retail line of co-branded workout clothes. The juice is processed in Houston and shipped to Denver, Martindale said.
Martindale said her main client demographic is women.
"Supermoms, young professionals and empty nesters tend to be the biggest clients," she said.
Denver wasn't the only place that Martindale considered. She also looked at setting up shop in Austin, but another franchisee already had scooped up the rights to that area.
Martindale, 28, first learned about Define as a client, she said.
"I went in Houston and Midland and fell in love with the workout and the brand," she said. "I decided I wanted to be a part of it and applied to be a franchisee in last September."
Founded in Texas in 2009, Define fitness has expanded to include 11 studios with another six on the way, including a franchise in Boulder, according to the company's website.
Per her franchise contract, Martindale plans to open a second location within 18 months of her first studio opening, and a third studio 12 months after that.
She's eying other upscale Denver neighborhoods for her second and third studios, she said.
"Cherry Creek is high on the list, as well as the Wash Park and Capitol Hill areas," she said.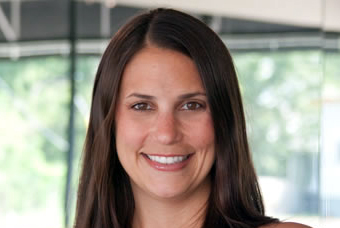 8283