A 20-year-old French BMX contest wants to land stateside with a debut in Denver this summer. The International Festival of Extreme Sports (FISE) World Series, a contest similar to the Summer X Games, wants to bring BMX bike and skateboarding competitions to Denver over Labor Day Weekend.
Denverite Chris Olivier, the local organizer bringing FISE (pronounced "Feese") to Denver, is talking with city officials about finding two locations for the event, which could draw 20,000 spectators daily on Sept. 3, 4 and 5, with 40 percent from out of town. FISE also will draw 500 athletes, with 80 percent from out of town. The majority will be pro riders, Olivier said, but the event is open to amateurs as well.
He said the Mile High City is the best place in the country for this event.
"Colorado and Denver have a huge BMX scene – we have over 200 skate parks in Colorado and tons of fans," Olivier said. "FISE targeted Denver because they understand our demographics, with a young, active millennial population. They understand that we fit into what they're trying to accomplish."
Olivier ruled out Denver's skate park near 20th Avenue and Little Raven Street as a contest site, because FISE isn't looking for existing skate parks. Instead, FISE is packing up an entire skate park's worth of features, such as ramps and quarter pipes, into two shipping crates and sending them to Denver by boat and truck.
"It's to maintain continuity," Olivier said. "We want to make sure everyone at FISE events is using the same features."
After the event, FISE officials will ship the gear to Edmonton for a competition two weeks after the Denver event, Olivier said.
He's been working to bring the event to Denver for 14 months, he said.
Frenchman Olivier Pascal founded FISE in Montpellier, France, in 1996 as a college project. Since then, the event has grown to draw 600,000 people annually to Montpellier, a town with a permanent population of 270,000.
Chris Olivier, 45, runs PlusSizeBMX, a website that covers BMX news. He's also a part owner of the Evolve Action Sports Park, a skate park in Denver.
Ashley Taufen, Visit Denver's communications manager, confirmed that her office is working with FISE but declined to comment on Visit Denver's financial commitment.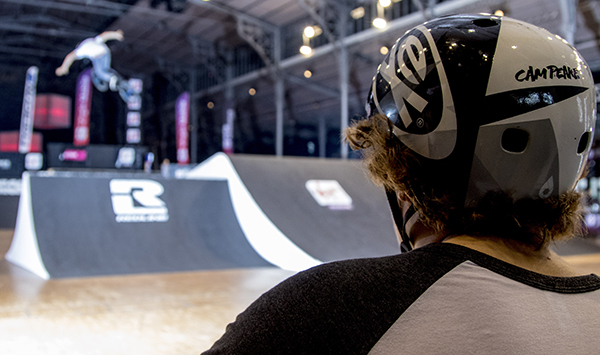 8302