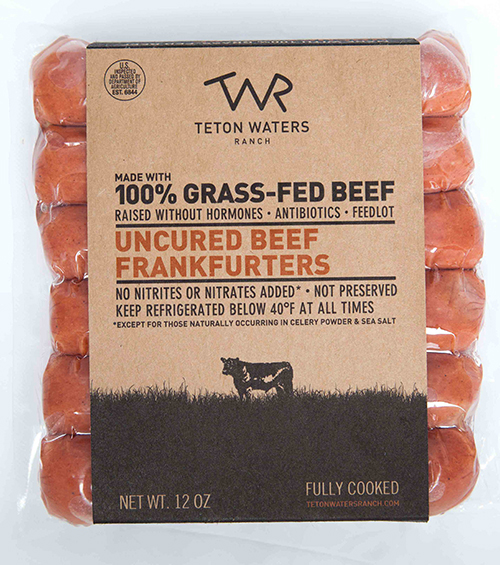 A  local startup fueled by grass-fed beef is again sidling up to investors.
After raising $2.3 million in December, Denver-based beef suppliers Teton Waters Ranch has added another million dollars to beef up, according to a document filed with the SEC on Friday.
And the company, started in 2012, is still grazing: it's packing up a storefront/office on Brighton Boulevard and moving to WeWork co-working space in Union Station.
Reached by email, co-founder and CEO Jeff Russell said that the raise is interim funding while the company works on a larger round.
Teton Waters is targeting $3.9 million, which it disclosed on March 25.
In December, Russell said the company was raising money to fine-tune the chili, sausages and hot dogs it sells to supermarkets and wind down its steak cuts.
"We've tried dozens and dozens and dozens of different products and strategies," he said. "Now, the plan is to make a handful of things, make them at a high quality and sell as many as possible."
Teton Waters is named for the Idaho ranch Russell purchased in 2012 to raise grass-fed beef cattle.
But after facing off against larger domestic competitors and cheaper foreign meat, Russell and business partner Dusty Shifflet decided to source beef from other grass-fed farms, and use it to make sausages and other packaged products instead of raising their own cattle.
Pricing varies by the retailer, Russell said; King Soopers sells a single package of brats for $8, while Costco sells a double package of a different sausage flavor for $12.
The company is hiring marketing staff in Salt Lake City and Los Angeles, according to industry job board Food Force.
This month, Teton Waters said on its Facebook page that it's moving out of space it leased in RiNo and selling the furniture, appliances and tools it kept in that storefront.
Teton Waters will move into WeWork in May, Russell said in an email.