A beef company named for the ranch where its cattle once grazed on native grasses is now putting its steak business out to pasture and focusing instead on hot dogs and sausages.
Teton Waters Ranch raised $2.3 million last month, SEC filings show. Founder Jeff Russell said the company is using some of that money to halt its cattle-raising business and perfect the chili, sausages and dogs it sells to supermarkets.
"We've tried dozens and dozens and dozens of different products and strategies," he said. "Now, the plan is to make a handful of things, make them at a high quality and sell as many as possible."
Teton will still sell some steaks directly out of its storefront on Brighton Boulevard in RiNo, Russell said, but those original ribeyes are now about 1 percent of total business. The company's best-selling product – jalapeño cheddar brat – and other grocery store packaged sausages will become a bigger focus instead.
Teton is named for its Idaho roots. In 2006, Russell was working for Connecticut-based Greenfield Partners, and the compny bought 6,000 acres along the Teton River Canyon, a region roughly between Jackson Hole, Wyoming, and Idaho Falls.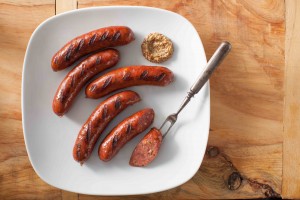 Greenfield planned to turn what had been an industrial-scale potato and grain farm into a tourist destination where visitors could hike, fish and see some small-scale farming. Within a few years, they had let native grasses and assorted wildlife take over and bought a couple of cattle to graze the land.
But when the real estate market went bust, their plans stalled. Russell's side hustle – learning how to raise cattle for meat – started to look more promising than building a resort. In 2012, he bought Greenfield's land and started raising beef cattle full-time.
Beef turned out to be a cutthroat business.
Teton Waters struggled to sell every part of its cows, since restaurants and retailers might order hundreds of ribeye steaks but no briskets. And it was hard to compete with cheaper grass-fed beef imported from overseas.
"This was before King Soopers and Safeway started carrying grass-fed beef," Russell said. "One competitor told us, 'Let me know when you fail and we'll buy your cattle.'"
But Russell regrouped with a new philosophy: When life gives you miscellaneous cuts of meat, make sausages. And when the market gives you cheap Australian grass-fed beef, buy it.
Russell now visits farms down under to check that their cattle-raising techniques are up to his standards. Then he buys their meat and uses it to make chili and hot dogs.
Finally, to solve a distribution problem, Russell moved the office from his remote Idaho basecamp to Longmont between 2012 and 2013 and sold parts of the original ranch. Denver has been home since mid-2014.
The original farm will now only raise a few cattle, Russell said. But while the beef comes from other farms, the story of how he got into the beef business is still an important draw that sets the company apart in the grocery aisle.
"It's not just that grass-fed is a great marketing term right now, it's that that's how we started," he said. "It's more expensive, but we're able to get a bit of a premium from consumers, too."
Russell said pricing varies by the retailer; King Soopers sells a single package of brats for $8, while Costco sells a double package of a different sausage flavor for $12. Teton Waters does most of its business in supermarkets west of the Mississippi, he said, especially the Pacific Northwest and Southwest.
Russell said the company has opened a Series B Equity raise and previously raised an additional $1.4 million since its founding. It now has about 20 employees in a warehouse south of Denver and an office in RiNo.
This grass-fed company is still roaming: By this spring, it's planning to move its office to Union Station.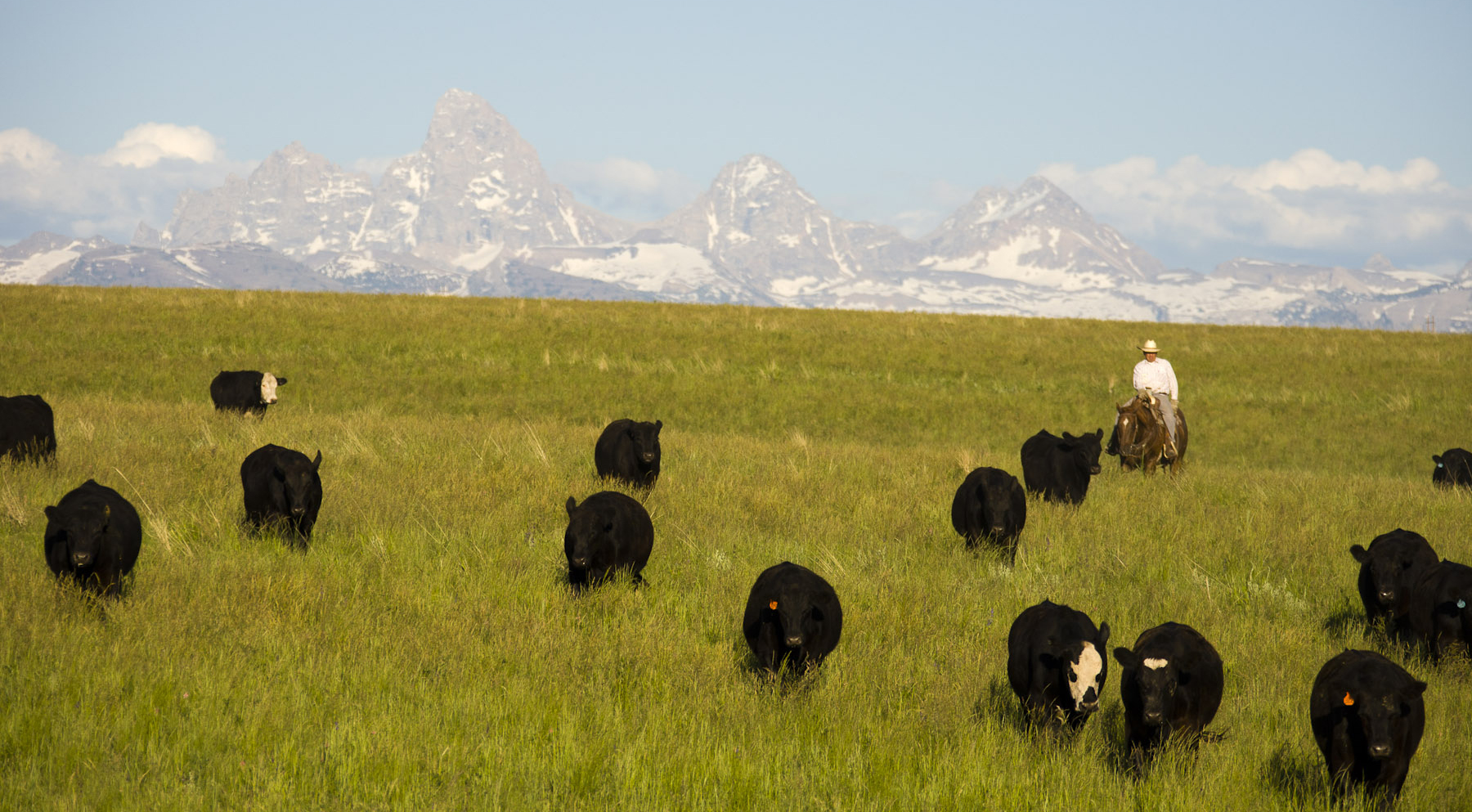 6830