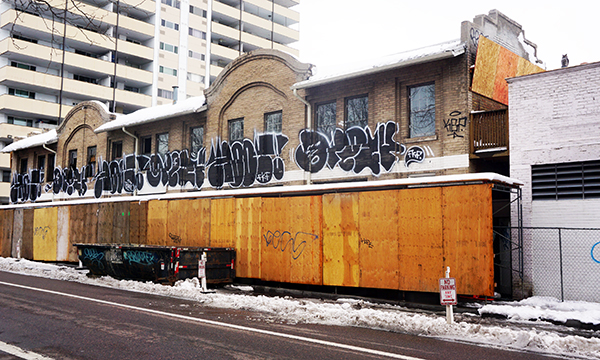 New apartments will replace a rundown retail strip a block from the Cap Hill King Soopers.
Work is underway on 30 new apartments at 821 Corona St., across from the Dora Moore School in Cap Hill. Plans for the project, named the Jux in plans submitted to the city, show 10 apartments in an existing two-story building and another 20 units in new construction.
Corona Cap, LLC, an entity managed by Otto Petty, owns the site. Petty could not be reached for comment on the Corona Street project on Tuesday or Wednesday.
The Jux will have 13 studios, 14 one-bedroom apartments and three two-bedroom units, according to the plans. The smallest studio comes in at about 400 square feet and the largest two-bedroom apartments measure slightly less than 1,000 square feet.
Most of the building's first-floor footprint will be a covered parking garage with about 20 spaces. In total, the project will have about 23,000 square feet, not including the parking garage.
The development got approval from the city's planning department and zoning administrator in January. About $3.5 million worth in building permits for foundation and excavation work were issued on the project last week. Martines Palmeiro Construction was the contractor listed on the permits.
Petty's firm bought the Corona site in December 2014 for $2.15 million, according to city records. Another Petty-owned LLC bought a former yoga studio at Franklin Street and Alameda Avenue last year. That site has since been cleared.