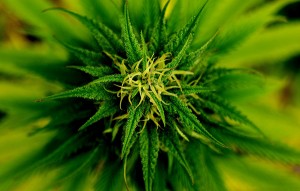 After two unsuccessful tries for event permits to hold its annual Cannabis Cup convention, High Times Magazine could be passing on Colorado this year.
Dan Skye, editor-in-chief of High Times, said the magazine has scrapped plans to hold its Cannabis Cup at its usual late-April date after a last-ditch attempt to gain permission to hold the event in Pueblo County fell through.
Now High Times may pull the event, which was held in the Denver area for five consecutive years, out of Colorado for 2016.
"It's yet to be determined if there will be (a Cannabis Cup) in Colorado this year," Skye said. "It was getting too close to our own deadline and while things seemed like they were going well, they weren't moving as quickly as we planned. … This seems to be the only thing to do at this point."
The Cannabis Cup draws cannabis companies from around the country, and pits their strains and products against each other in front of a panel of judges. High Times hosts five Cannabis Cups around the country according to its website. Colorado's event drew about 45,000 attendees last year, Skye said.
High Times is giving up on an April convention in Colorado after withdrawing its application Sunday to hold the event in Pueblo County. The application, first filed on Feb. 4, required a 75-day review period for Pueblo County officials to consider the proposal.
Given that time frame, High Times wouldn't know if the event had been approved until April 19, just days before it hoped to open the convention.
The magazine originally applied to hold the event in Adams County's Denver Mart, but county officials denied High Times' application due to concerns over attendee numbers.
High Times plans to regroup and draw up a new plan for a Colorado event.
"This is a successful event and we're going to move forward with it," Skye said. "Colorado is definitely one of our prime spots. We are not giving this up; we will be back."