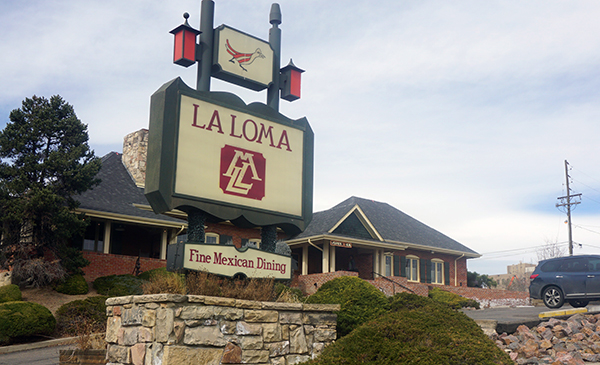 A New York developer with one project under construction near the University of Denver wants to take a Jefferson Park development to new heights.
Tessler Developments has proposed a 15-story, 713-unit apartment tower for the corner of 26th Avenue and Alcott Street on the current site of neighborhood standby La Loma Mexican Restaurant.
The new building would take up the entire block bounded by 26th Avenue, Alcott Street, 27th Avenue and Bryant Street. It's a 2.68-acre site that Tessler bought last year for $17.75 million, according to city records.
The tower would be about four stories tall on its westernmost edge along Bryant Street before stepping up to 15 stories at the middle of the block. There is one floor of parking below ground, one full story of parking on ground level and three more floors of parking lots surrounded by apartment units.
All told, there would be 820 parking spots to serve the 713 apartment units. The tower would have a pool deck atop the fourth floor facing Bryant Street and a yoga room on the second floor.
Bryant Smith, the contact on a site plan Tessler submitted to the city late last year, did not return a phone call seeking comment by press time. Shears Adkins Rockmore is the architect listed on the plans and studioINSITE is the landscape architect.
La Loma will move from its Jefferson Park home of 43 years to a new location at 1801 Broadway. That's the former location of the Trinity Grille, across from the Brown Palace.
La Loma owner William Brinkerhoff also owned the Jefferson Park real estate Tessler will build on. He bought the site in several transactions between 1990 and 2005, city records show.
Though Jefferson Park has been one of Denver's busiest spots for residential building, the 15-story project would be, by far, the largest recently proposed for the neighborhood. Zoning at the site allows for up to 30 stories.
Tessler Developments has done most of its work in New York, but has been watching the Denver market. The company has another 250-unit apartment building under construction on University Boulevard near DU.