When the Armoury, a soccer-themed bar and music venue on Larimer Street in LoDo, closed last month, Dominic Roybal pounced.
Roybal, who runs the Retro Room less than a block away, decided to double down on his bar tab and open Sidecar.
"I've always thought that this block needed a cocktail bar," said Roybal, 43. "I didn't need to use a broker or anything. It was a matter of being in the right place at the right time."
Roybal signed a seven-year lease last month on the 2,800-square-foot property, which is at 2048 Larimer St. He's paying about $5,000 per month in rent, he said.
"It was basically just an aesthetic remodel," he said. "Basically we just had to clean and paint everything."
Roybal opened Sidecar two weeks ago. It takes its name from the sidecar cocktail.
But mixed drinks are its main attraction, Roybal said. He's ordered four custom kegs that he can refill in-house that pour mixed drinks straight from the tap.
"They're just like any keg that you can tap into the system," he said. "The only difference is that you can open them up, fill them up with drinks you make in-house, seal them back up and hook them up to the tap."
He said he's not concerned with opening up on the block, which is saturated with bars.
"People in Denver tend to barhop, so we don't see it as competition, we see it as another stop on a weekend night," he said.
Roybal, previously a Northglenn paramedic for 15 years, moved into the restaurant industry when he and his wife, Johnna, opened the Retro Room in 2006. He opened the Refinery in LoDo eight years later.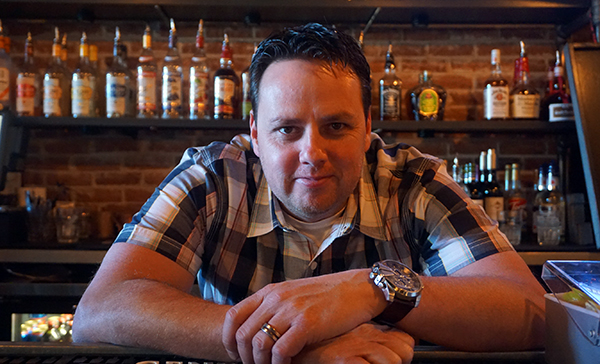 7846