After 17 years opening eateries in the northern Front Range, Richard Lucio is ready to do the same in Denver.
The 54-year-old restaurateur, who's opened three locations around Greeley and Fort Collins, is bringing the Southwest to the 16th Street Mall when he opens Blue Agave in May. He opened the original Blue Agave two years ago in Fort Collins.
"After we found the success we had in Fort Collins, we set our sights on two places that we thought we would also do very well: downtown Denver and Boulder," Lucio said. "Boulder's a really hard market to get into for restaurants, so when this location came up we knew we had to pursue it."
The 1,500-square foot restaurant will be located at 1201 16th St. David Shirazi, a broker with JLL who leased the space, said  the site was vacant for almost two years.
It will feature the same Southwestern menu as its Fort Collins predecessor, including dishes such as enchiladas, tacos and burgers. Prices will range from $5 for a cup of chili to $30 for a New York strip.
Lucio signed a 10-year lease and will spend about $800,000 to renovate the location, including installing fixtures, furniture and equipment. The restaurant will seat 230 and feature an outdoor patio, Lucio said.
"Broadway has Punch Bowl and Brighton has the Source and those are both popular and cool areas," Lucio said. "But sometimes when you're in this industry you don't go where it's hot now, you want to go somewhere that's viable 10 years from now. No matter how big Broadway or Brighton gets, we think that 16th Street will be better and more stable."
Lucio opened his first restaurant, Greeley's Coyote's Southwestern Grill, 17 years ago. Since then, he's opened two more Mexican restaurants, both called Palomino Mexican Restaurant.
"We'd like to open more Blue Agaves, but that is pending market trends, the economy and the quality of the space available," he said.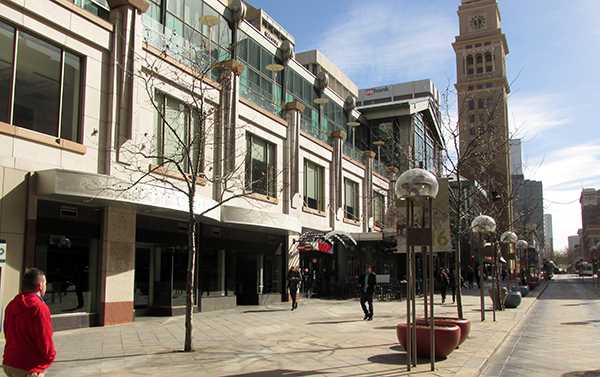 7818