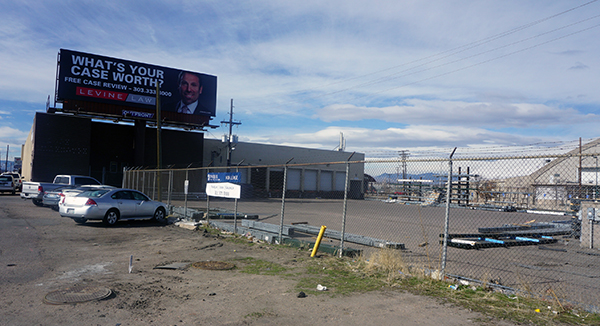 The Brighton Boulevard buying frenzy rolls on.
A Denver developer picked up an industrial site at 4375 Brighton Blvd. this week for $3.5 million. The property is currently home to Blaylock-Mueller Sales, a construction materials company, but listing broker Tim Finholm of Unique Properties said that company will move out to make way for an eventual redevelopment.
"They're here on a short-term lease, but they'll be relocating and this ownership group is going to redevelop the site over time," Finholm said. "We may do another long-term lease if someone wants to move in now, or do a short-term lease and wait on the I-70 construction."
The buyers in the deal were HDP One Brighton, LLC, an entity managed by local developer Jeff Oberg, and D.R.M.S. Brighton, LLC. Roger and Mary Witulski sold the 1.2-acre site. They paid $900,000 for the property in 1998, city records show.
Finholm brokered the sale, and is leasing the building with Unique Properties brokers Sam Leger and Carlos Valencia. He said the 27,000-square-foot warehouse is up for lease, but the owners are planning to upgrade it and draw higher lease rates.
"If we redevelop it, we'll be in the $20 per-square-foot range, triple net," Finholm said. "If we lease to a construction company on a short-term basis, it'll be around $10 or $12."
This site makes a second industrial property to sell in the same two-block  stretch of Brighton Boulevard in the last month. Westfield Co. added to its holdings near the Midtown Industrial Center by adding 2.9 acres at 4201 Brighton Blvd. for $5.3 million on Jan. 29.
Oberg also has made at least one other acquisition in RiNo in the last year. Another of his LLCs bought a property running the entire 3300 Block of Walnut Street from Kasel Industries head Ray Kasel in May 2015.
Oberg also picked up the First Avenue Hotel building on Broadway, which previously housed the El Diablo restaurant, at a foreclosure auction last year.