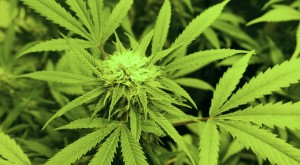 Another cannabis-related startup has raised more than $1.5 million in its latest fundraising round.
Denver-based Flowhub, which designs software and hardware for growers to wirelessly monitor their cannabis plants, just raised $1.6 million, according to SEC documents filed on Feb. 17.
Flowhub is more than halfway to its $3 million goal, as per the documents.
Flowhub spokeswoman Keli Wells declined to comment on the raise when reached by email.
The company has two main products: a cloud-based software system that keeps track of a plant's life cycle and a hardware scanner that allows growers to scan a plant's bar code to track it from when it's planted to when it's sold to a dispensary. The software is useful not only because it keeps track of a company's cannabis, but also because it aids with state compliance.
Last week's raise is Flowhub's second since the company was founded in 2015. According to SEC documents and a Flowhub press release, the company also raised $500,000 from April-June 2015.
Flowhub founder Kyle Sherman launched the company in 2015 after he experienced difficulties keeping track of inventory at a grow he worked at, according to the company's website. The company office is at  820 16th St.