A small ski area 20 minutes west of Evergreen filed for bankruptcy protection to delay a pending foreclosure.
Echo Mountain filed for Chapter 11 bankruptcy last week after it defaulted on a $1 million loan to a creditor, according to court documents.
Nora Pykkonen, who owns and operates Echo Mountain through Pykkonen Capital, said she didn't have the funds to pay the loan, which was used to purchase Echo Mountain in 2012.
"We are completely in the black and doing very well, but I have one lender that I have a three-year note with and he was considering foreclosing on us," Pykkonen said. "We filed for reorganization with the courts so I can pay him off over the next three to five years."
Lee Kutner of Kutner Brinen Garber is representing Echo Mountain in its bankruptcy case.
Pykkonen now has 120 days to draft a reorganization plan to submit to the court for approval. She has paid $300,000 on the million-dollar loan, she said, but still owes about $1.5 million after interest and default fees.
Court documents filed on Feb. 2 list another 19 unsecured creditors who are owed a total of $1.5 million.
Brian Wagner of Denver-based accounting firm Bradley Consulting Group is representing Echo's main creditor, Warren Wagner. He said that his client is considering how to proceed with Echo's default.
"When we lent her the money, it was intended to be a short-term loan," Brian Wagner said. "We've been very accommodating with our schedule, but now we're evaluating different options for our investment."
Wagner said the loan to Echo Mountain was secured with a deed of trust.
"We don't want to foreclose on the property, but we're going to start taking some kind of action," he said.
The bankruptcy filing comes just months after Echo opened to the public  for the first time since Pykkonen purchased it for $1.5 million in 2012. She previously ran Echo as a private training ground for ski race teams.
Echo employs about 30 staffers, who split their time between mountain operations and coaching, Pykkonen said.
She said that the mountain will continue to operate normally.
Pykkonen owns the 227-acre property, which has 13 runs across 40 skiable acres. Day tickets to the mountain cost $50. It also offers family passes, which grants four related skiers access to the mountain for a season for $425.
Echo Mountain originally opened under the name Ski Squaw Pass in 1960, according to the Colorado Ski History website. Colorado's Petitt family purchased the site at an auction in 2002 and reopened it as Echo Mountain in 2006. They sold the property to Pykkonen in 2012.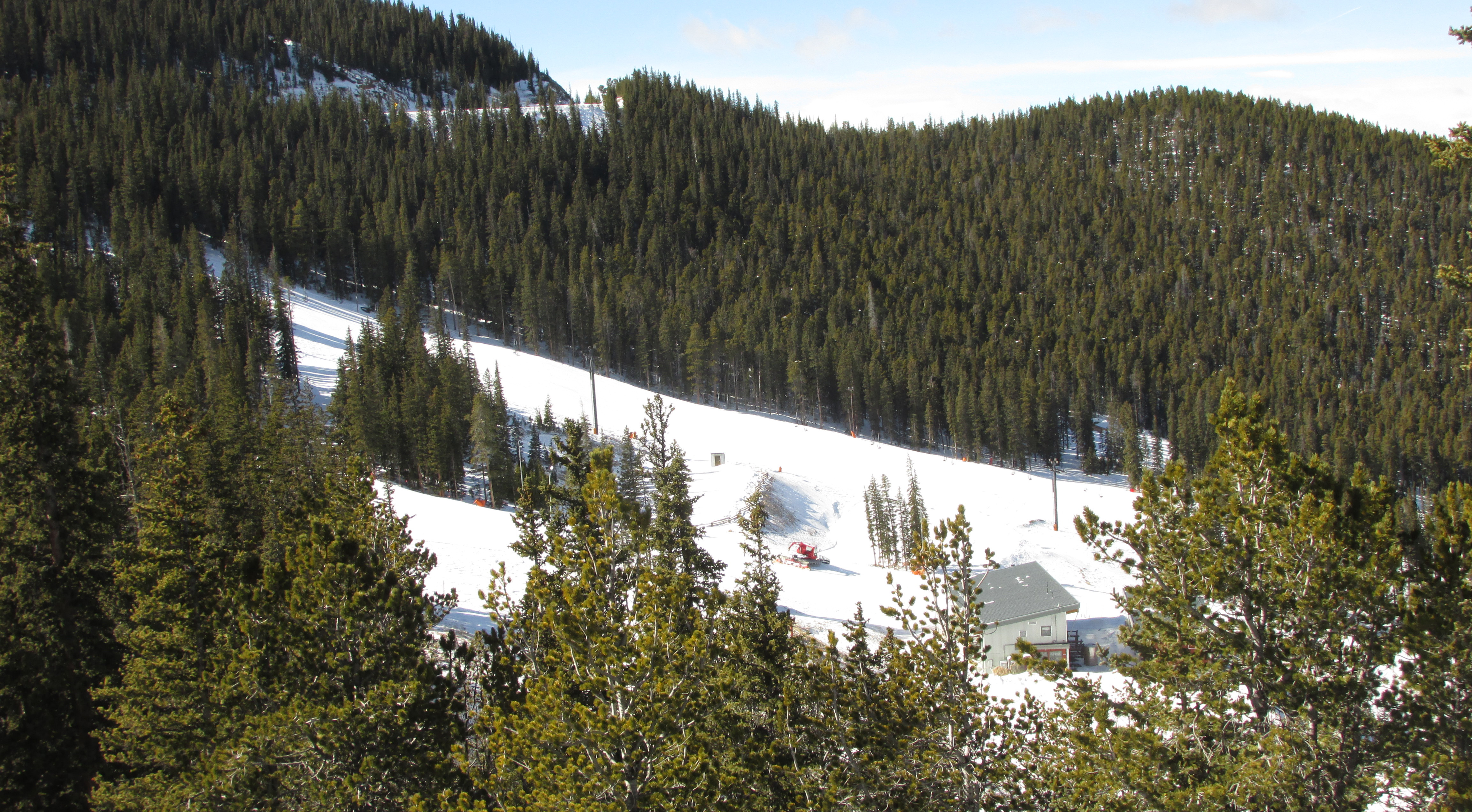 7478