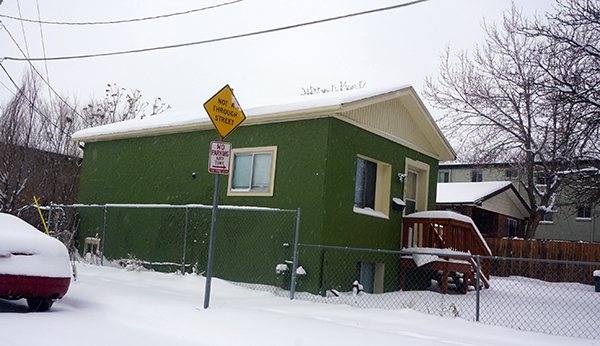 Townhomes with a North High view are set to pop up in the Highlands.
Weins Development Group is planning eight townhomes at the corner of 32nd Avenue and Eliot Street. The firm plans to sell homes at $500,000 and $550,000 per unit, a price company CPA Evelyn Weins hopes will undercut some of the pricier homes in the neighborhood.
"We feel like the Highlands has become so expensive, especially around Boulder Street and 29th Avenue, that a new condo costs about $700,000 or $750,000," she said. "We can reach a much larger audience at $500,000."
Plans call for two-bedroom townhomes measuring between 1,400 and 1,500 square feet. Eric Weins, president of Weins Development Group, said construction should start this summer and will take about one year.
Eric Weins said the location's proximity to restaurants, bars and other Highlands attractions made the project a promising investment. He's hoping downtown views from the property's third-story rooftop decks will be another selling point.
The complex also will have a common green space, which Weins Development Group said is a rare amenity in the Highlands.
"Most builders will take advantage of all the space they have by building wherever they can," Evelyn Weins said. "So if you want to entertain, have a barbecue, that kind of space is hard to find in the middle of the city."
The project will take shape on a 0.9-acre site Weins Development bought last November for $1.01 million. Unique Properties brokers Tim Finholm and Sam Leger represented seller Madaket Properties in that deal. Alfonso Avila, also with Unique Properties, represented Weins.
David Berton's firm Real Architecture is designing the townhome project. Berton is also a partner with an ownership stake in the project, Eric Weins said. Citywide Banks is providing financing.
Eric Weins is no stranger to Highlands development. He's worked in the neighborhood for more than seven years and has developed several residential and commercial projects around the Highlands and running over into Sunnyside.
Eric Weins said there are still deals to be had in the fast-developing Highlands, but that they are becoming harder to find. There are also a lot more developers looking for them now than 10 years ago.
"We started fixing up residential homes, building duplexes and other smaller projects," he said. "But we're getting into bigger projects, because there is less competition for those."
As Weins gets ready to dig in at 32nd and Eliot, the company also is moving into a new home, from 6000 E. Evans Ave. into 2,000 square feet of a 10,000-square-foot office building Weins renovated in Wheat Ridge.
Berton and Weins also own the former Trevino Mortuary building at Alameda and Logan streets in Wash Park. Weins said they haven't settled on a final plan for that building.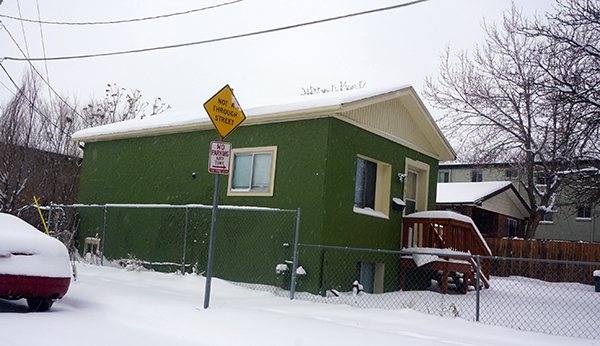 7429