There's a new king of the mountain atop a major snow sports trade group.
Nick Sargent, a 12-year industry veteran formerly of Burton Snowboards, has been appointed president of The SnowSports Industries America (SIA), one of the country's largest winter sports trade groups and organizer of Denver's annual SIA Snow Show.
He'll take over as SIA bids farewell to former President David Ingemie after his 40 years in charge. Sargent was selected as Ingemie's successor in August and studied under the latter for five months before being sworn in to his new position at SIA's Snow Show this past weekend.
The first order of business, Sargent said, is to tour outdoor retailers and manufacturers, and assess the state of the industry – from the big guys to the mom-and-pop outfits.
"The winter sport business these days is shifting and there are variables we can't control like the price of gas, the economy and climate change," Sargent said. "We really have to focus not only on the big-box and chain stores, which is the bread and butter, but also the specialty stores. That's the foundation of the industry and those are the guys and girls that are really affected by these variables."
Sargent also will be in charge of bumping the annual Snow Show up a month for the 2017/18 ski season. The trade show typically takes over the Colorado Convention Center for five days in January, but SIA will move the event forward a month starting with a show in December 2017.
The SIA board of directors has been considering moving the date of the Snow Show, one of the ski industry's largest trade shows, for the last few years, Sargent said.
"By moving the show, it gives retailers a head start to consider what gear they want to buy when meeting with reps later in the winter," Sargent said. "It's especially helpful for buying soft goods. The sooner a retailer puts in an order with a soft-good brand, the bigger a discount they get on their gear."
Sargent also said he's working on plans to help lessen the blow to retailers whose sales have slumped because of dry winters (Tahoe struggled last season, New England is having trouble this year), which he'll put into practice in the next six months.
The decision to move the Snow Show to an earlier date didn't stem from competition with Outdoor Retailer, another large industry trade show in Utah, which takes place the first week of January, Sargent said.
Sargent previously spent 12 years as vice president of Burton Snowboards' business alliance division. The Vermont native received a bachelor's degree in business and sports marketing from Western State Colorado University in Gunnison in 1992.
"For a guy who never in a million years thought he'd use his college degree, I certainly have been relying on it a lot during my lifetime," he said.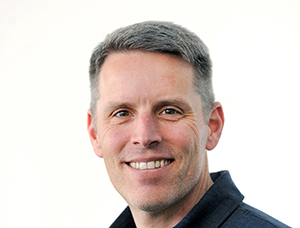 7403