Lowry is getting 26 new houses with front-door views of a B-52 bomber.
Century Communities is developing 26 lots on about 1.7 acres at the eastern corner of North Syracuse Court and Crosswinds Road in Lowry – just east of the Wings Over the Rockies Air & Space Museum.
A sales representative at the company said that half of those houses are already spoken for, and the company had its first closing this week after construction broke ground seven months ago.
The narrow, three-story single-family homes in The Heights at Lowry start at $397,950 for a two-bedroom house with 1,524 square feet. The largest model available – three bedrooms and 1,774 square feet – starts at $415,950. Every house includes a two-car garage.
Construction should wrap up by 2017, a sales representative said.
Greenwood Village-based Century Communities has roughly 20 residential projects in the metro Denver area listed on its website.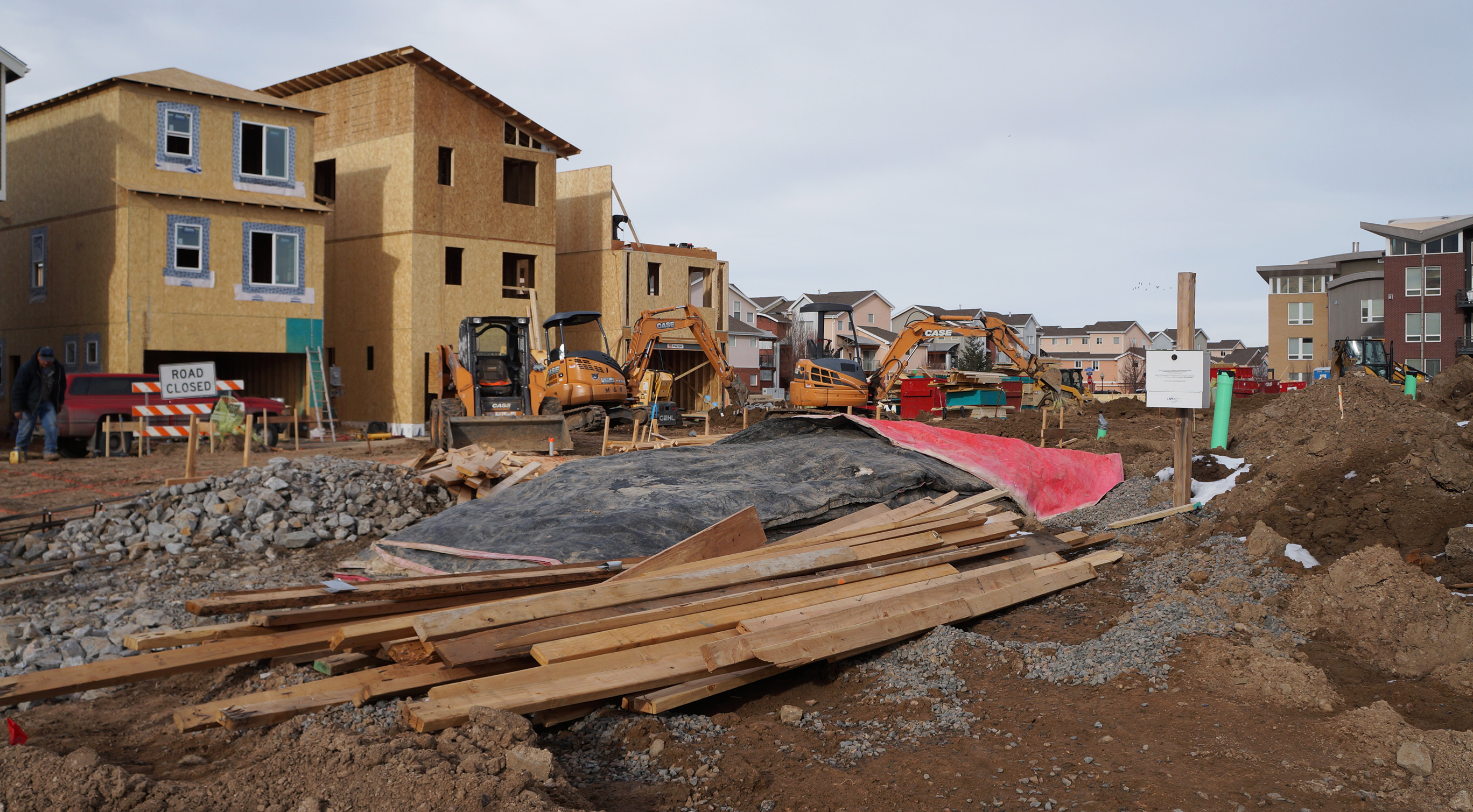 7032