Matt Spence sees the writing on the wall – because he put it up there for motorists on Sixth Avenue to see.
Spence, who's been the assistant manager at the Wine Seller and Spirits Too since 2001, is the one responsible for the tongue-in-cheek posts on the 600 E. Sixth Ave. building's marquee.
"The duty has fallen on me a lot recently," said Spence, who changes the marquee once every two or three weeks. "We usually do stuff for holidays and sporting events. It's a great way to get people in here."
Spence has targeted second-string Denver Broncos quarterback Brock Osweiler with his wordplay in recent months after the backup replaced starter Peyton Manning at the helm of the team's offense in November.
Previous puns involving Osweiler include "Keep on Brockin in the Free World," lampooning Neil Young's song "Rockin' in the Free World."
"With his name it's like shooting fish in a barrel in terms of puns," Spence said.
Spence said he'll likely be benching Osweiler from the marquee when Peyton Manning resumes his duties as starter against a hobbled Pittsburgh Steelers in the AFC Divisional Round this weekend.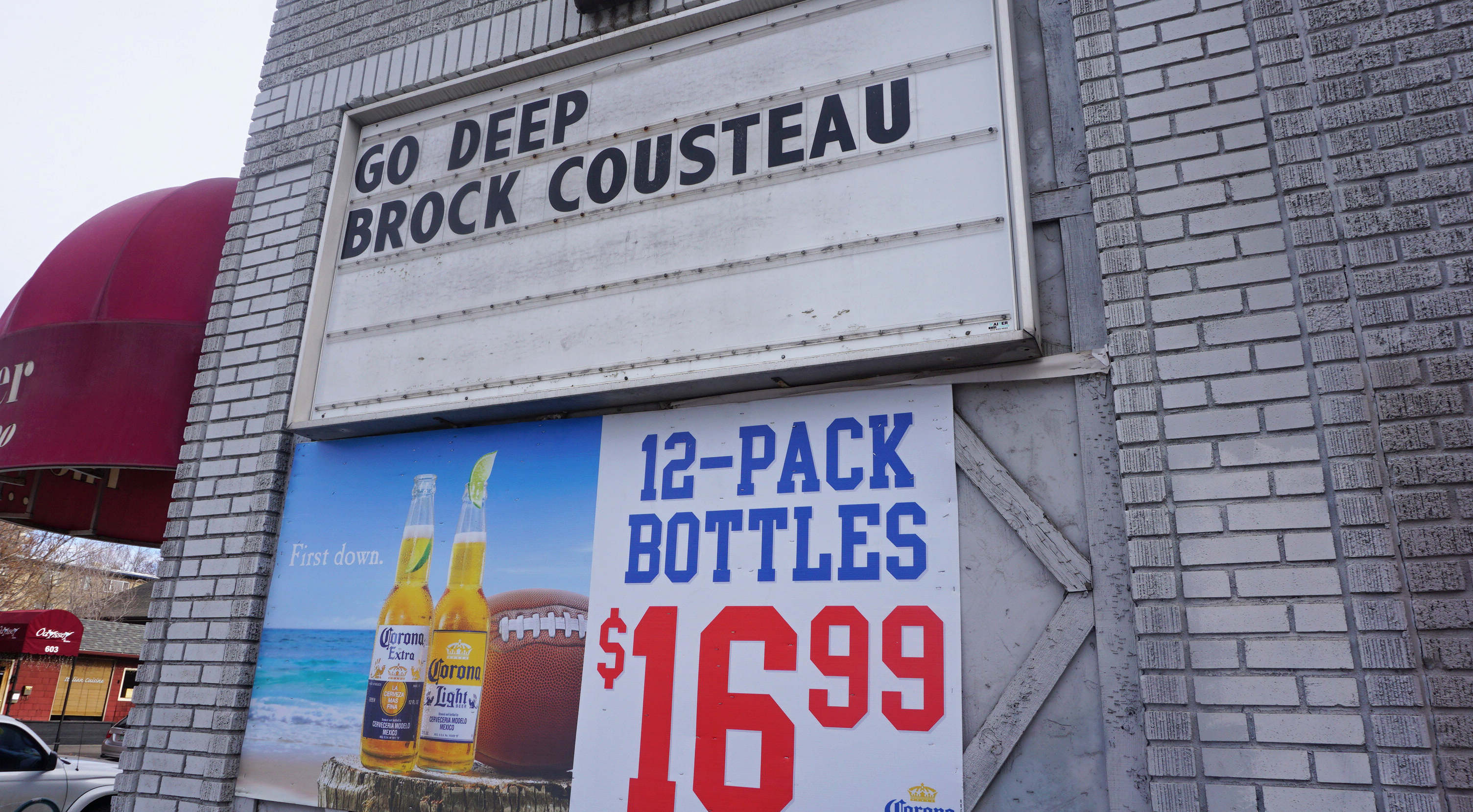 6968