A first-time Denver gym operator thinks the over-50 crowd needs a specialized health club with low-impact equipment and unlimited training sessions.
Minneapolis-based fitness franchise Welcyon is bringing its first location in Colorado to Lakewood. The fitness club, which targets customers over 50, underwent it soft launch in December as it gears up for its grand opening in February.
The club's main demographic isn't fitness buffs, said Lakewood franchisee Daniel Mason, but baby boomers who generally don't hit the gym.
"Now you have a population where the majority of them may never have been a member of a fitness club, and we want to make it easy for them to work out," he said.
Mason is renting a 3,000-square-foot space at 3140 S. Wadsworth Blvd. for $4,500 per month, he said. He originally estimated it would cost around $250,000 to open the gym, but that price is starting to look more like $400,000, including equipment, franchising fees, construction and marketing.
Unlike traditional gyms where members pump iron, Welcyon features workout equipment that uses air pressure as resistance, Mason said. That makes the machines, which are built by Finnish company Hur, ideal for older demographics because there's less risk of damaging joints, Mason said.
The high-tech machines are linked to a computer system, which automatically determines a user's workout based on a routine pre-programmed into a card they carry. If a member thinks the workout is too easy, they can kick it up a notch by performing another rep, which tells the machine to increase resistance weight.
Membership to Welcyon costs $80 per month, which includes unlimited access to the facility, as well as personal training, Mason said. The Lakewood gym has seen 25 members sign up since its Dec. 8 launch, Mason said, and will be able to accommodate 500 members.
He's confident that the club will max out, he said.
"If you look at the over-50 demographic within 5 miles of this location, it's 107,000 people," he said. "Those are pretty good numbers."
The gym is something of a gamble for Mason, who invested his 401k to finance the franchise.
"I looked at it and there's definitely some risk there, but the other side is, now I don't have to pay any interest rate on my 401k, so it reduces costs up front," he said.
Mason, a 51-year-old who has worked previously in sales and IT, came to the decision to open the gym with the help of Jim Derman of Entrepreneur's Source in Parker, he said.
He said he hopes the Lakewood gym won't be his last Welcyon location. Mason said he intends to open another two gyms in the future, in the northern and southern suburbs.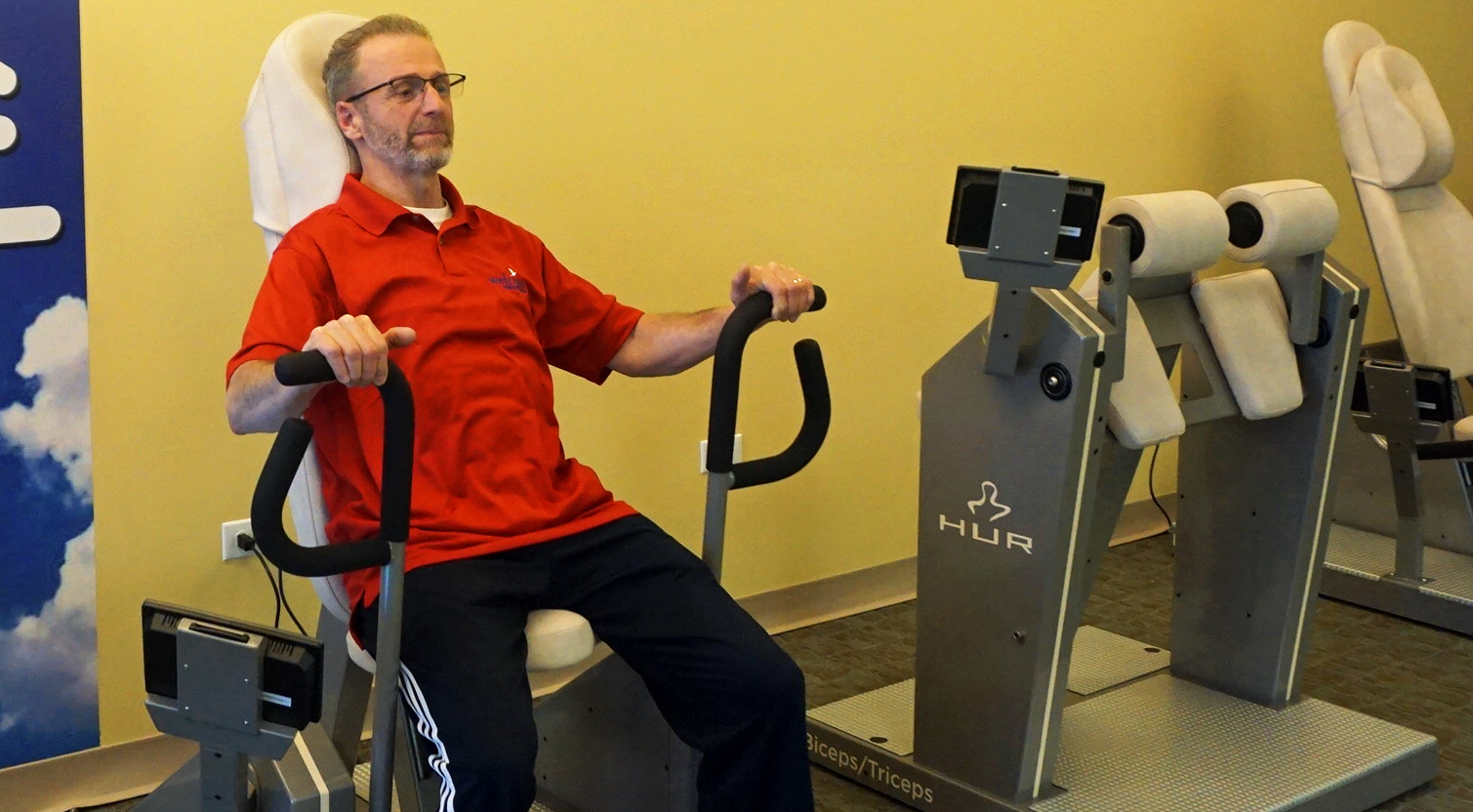 6761