One of the most active apartment builders in Denver has its eye on a hot corner in LoHi.
Trammell Crow Residential has submitted plans for Alexan LoHi, a five-story apartment complex at Dickinson Plaza at 32nd Avenue and Tejon Street. The site currently houses tenants Laughing Latte, Mary Jane's Pizza, Guiltless Glow and Fat Jack's Supersubs.
The plans, which are still subject to change, call for 106 new apartments atop about 10,000 square feet of retail space. The building also has 51,710 square feet for parking, which translates to about 133 spaces.
Matthew Schildt, Trammell Crow Residential's managing director, did not return phone messages left on Wednesday and Thursday. Dickinson Plaza is currently owned by Henry Dickinson.
Dickinson Plaza is a 115-year-old brick retail building that covers almost 11,000 square feet along 32nd Avenue. The century-old building may be safe from the wrecking ball. Trammell Crow's plans note that everything "with the exception of the existing historic building" would be demolished.
Texas-based Trammell Crow Residential has been putting its Alexan apartment brand in nearly every Denver neighborhood over the last year. Alexans are already under construction in Sloan's Lake, Uptown and Cherry Creek.
Alexan West Highlands is under construction on 38th Avenue. Trammell Crow has an Alexan Arapahoe Square in the works for Welton Street and an Alexan 20th Street Station stirring for the corner of 20th and California streets.
All told those projects total more than 1,800 new apartments.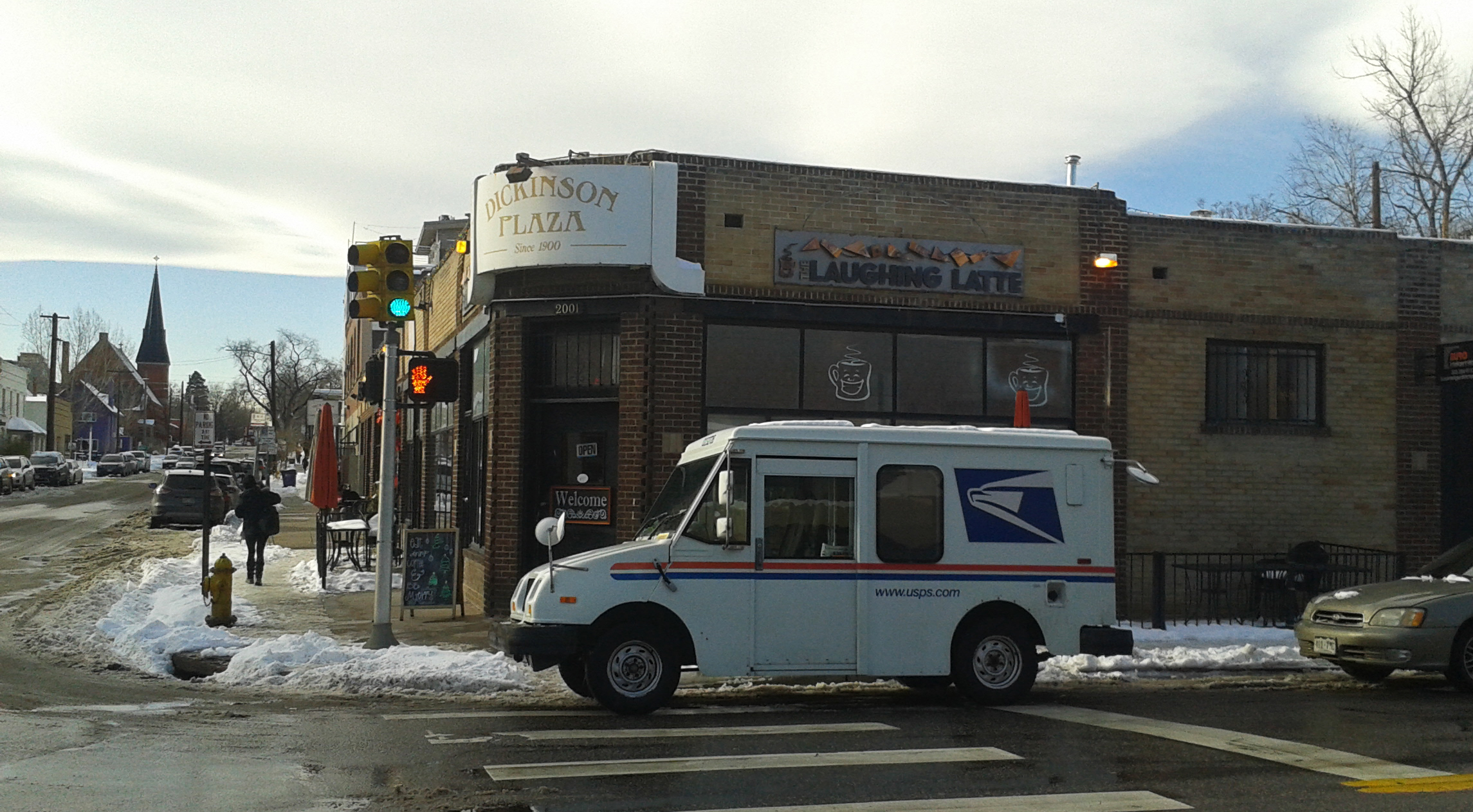 6546