Kickstarter – it's not just for startups anymore.
Casey Lorenzen and Jeff Popp, founders of Denver backpack brands Co.Alition and MHM, raised $20,000 during a 30-day Kickstarter campaign they finished last week. But the business partners have found that Kickstarter is a more versatile tool than just a step to get a fledgling business off the ground.
"We use Kickstarter as a way to do presales," Lorenzen said. "When we initially launch a product, Kickstarter is our go-to. It helps us with capital we don't have. It's a monetary boost to help pay off production costs."
Funding from the campaign went to launching a new style of Co.Alition backpack, the Federal.
The backpack, which is usually sold with a phone and laptop charging station and hard drive, is aimed at businesspeople who spend time out of the office. The campaign drew in 112 backers, who will receive rewards like backpacks and lifetime discounts on future Co.Alition purchases.
Kickstarter has become a tried and true part of the business model: This is the duo's third successful Kickstarter after a $10,000 campaign in 2012 raised $23,000 and a second $15,000 effort in 2014 brought in $50,000.
Funding from the 2014 campaign was used to launch the Co.Alition brand earlier this year in conjunction with opening a brick-and-mortar store on Tennyson Street that's seen about $25,000 in revenue since March, Lorenzen said.
A Kickstarter campaign is more than just good money, Lorenzen said: It's also marketing that targets new consumers.
"Since Kickstarter opened up to international sales, it opened up a new world for us to sell packs," Lorenzen said. "From our first successful campaign, at least 50 percent of our sales were international – that wasn't just one region, it was Asia, Europe, South America, everywhere. That was a big eye-opener for us."
The learning curve hasn't been without its painful lessons. Lorenzen and Popp attempted to raise $80,000 in June of 2014 to help pay for the initial run of Co.Alition packs. They only managed to raise $35,000 over the span of the project, according to Lorenzen.
If a Kickstarter campaign doesn't reach its goal, the business gets zilch. That's $35,000 that Lorenzen and Popp never saw.
"That was a weird timing," Lorenzen said. "There were two other backpack companies that launched Kickstarters at the same time. We were kind of on the same trajectory as our (successful campaigns), but as soon as the other ones launched, we flat lined."
What Lorenzen and Popp took away from the failed campaign was a lesson quickly learned by baristas and bar tenders – you have to prime the tip jar.
The first five days of a campaign are crucial, Lorenzen said. If a potential backer comes across a page that already has others buying into it, they're more likely to spend money themselves.
"It's almost like a social experiment," he said. "If it's 100 percent funded, people are going to put money towards it."
The duo cut their teeth in the backpack industry when they launched their line of skiing and hiking backpacks, MHM, in 2009. MHM is still the more popular brand, with the Salute pack carrying the team as its bestselling model.
The backpack company is looking at ways to raise money outside of Kickstarter, Lorenzen said, and they're currently in talks with two venture capitalists who want to invest in the company.
"We've been bootstrapped and crowdfunded up until this point, so it'll be helpful to get some new investors," Lorenzen said.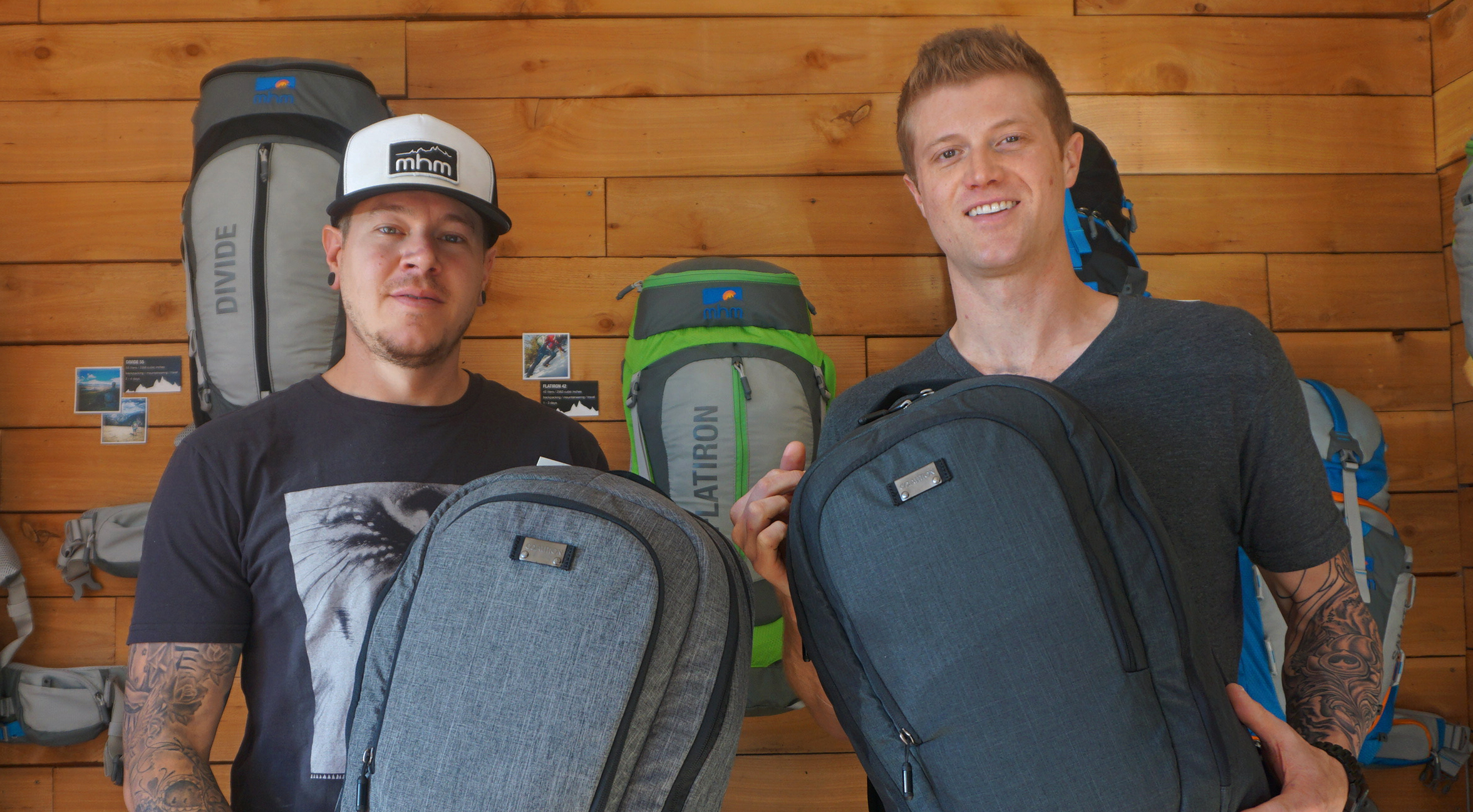 6466