With a handful of leases inked, a former RiNo paper factory is reopening as new office and industrial space.
The Bindery on Blake, a fully leased RiNo adaptive reuse project, opened its doors for a sneak preview Thursday night.
The project got started in 2014 when tenants Consolidated Graphics and RAFT vacated, leaving husband-and-wife team Barry and Sonia Danielsen with 66,000 square feet of empty space.
"The thing that really got us going was that we got a non-solicited, cash offer for the property, and that buyer would have bulldozed both buildings," Sonia Danielsen said. "It got us thinking, 'What's our strategy here?'"
The Bindery sits at 2875 and 2901 Blake St. The larger building, at 2901 Blake St., is being converted into an office building with architecture firm Davis Partnership scheduled to move in in January.
The building next door at 2875 Blake St. already hosts cider makers C Squared Ciders, brewery Bierstadt Lagerhaus and the Rackhouse restaurant.
The Bindery will make the second RiNo development deal for the Danielsens, who built the Railyard Lofts a couple of blocks up on Blake Street.
The site originally housed foundry Magnus Metals before Sonia Danielsen's father bought the building at 2901 Blake St. and moved his company Eastwood Printing to the property in the late 1970s.
Danielsen bought Eastwood Printing from her father about 23 years ago and built the second Bindery building, a 21,000-square-foot warehouse, in 1998.
She sold Eastwood Printing to Consolidated Graphics in 2004 but kept the real estate and leased it back to Consolidated Graphics. Consolidated Graphics downsized, however, and moved out of Danielsen's building last year.
By the time Consolidated Graphics moved out, the Danielsens were already working on the Bindery project. OZ Architecture handled the design at 2901 Blake St., Sprung Construction was the general contractor and the Bank of Colorado provided financing.
The site's office space is now fully leased between Davis Partnership, ad firm Motive, Italian kitchen Spazo Prego and Metropolitan Hardware. The 2901 Blake St. building also has 13 artists' studios for rent at about $500 a month. Danielsen said about half of those are already spoken for.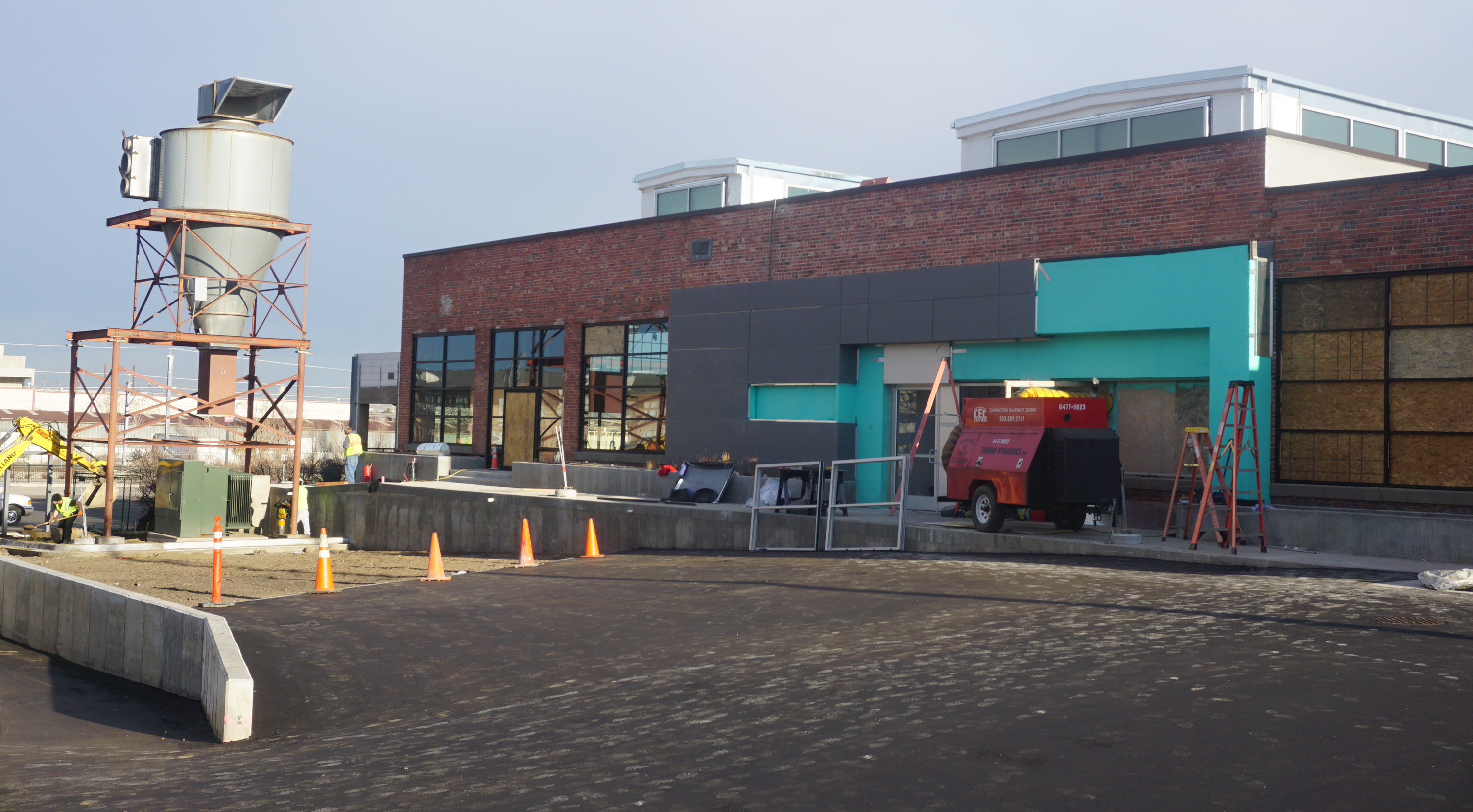 6436