Ski industry veteran Bill Jensen is joining Telluride Ski Resort as CEO and investor after a long career as CEO of Intrawest and COO at Vail Mountain.
Jensen will replace former CEO Greg Pack, who stepped down before the start of ski season.
Jensen has a goal as lofty as Telluride's 13,000-foot peak: to be the No. 1 resort in North America. To do that, he's drafted a three-tiered plan for the mountain. He wants to add incoming flights to Telluride's airport, expand on the mountain's already-gnarly terrain and improve on the resort's hospitality infrastructure.
"In a perfect world, you want to be a year-round destination," Jensen said. "We want to balance increased visitation in the shoulder seasons (spring and fall) to offset heavier visitors during the winter months."
Jensen said he intends to work with the Montrose Regional Airport to add summer flights from Dallas and Phoenix – both large regional markets for the resort. Montrose currently only sees summer flights from Denver and Houston, according to its website.
He also plans to add more hotel rooms to Mountain Village, Telluride's base area. Mountain Village's zoning allows for up to 1,200 additional hotel rooms outside of the two hotels the resort currently owns, Jensen said.
"Our visibility in the national marketplace has grown dramatically over the last decade," Jensen said. "We believe it's going to continue to grow, and to achieve that, we're going to need more beds in hotels."
Jensen also wants to improve on Telluride's 2,000 skiable acres by adding more high-alpine terrain and clearing out new plant growth for glade skiing, he said. He'll also focus on upgrading current chairlifts, as well as building new ones.
The opportunity to invest in the mountain as a partner made the deal even more attractive, he said.
"The role I have now is a CEO but the long-term vision, I'm here as a partner," he said. "I've had the benefit of building some really successful businesses over my career, but to do that one more time and to be involved, I wanted to have an ownership position."
Jensen has a long history in the ski industry. He started as a lift operator before working his way through an 11-year career with Vail Resorts and a six-year stint as CEO of Intrawest, Colorado's second-largest ski resort operator, he said.
Jensen left Intrawest last year, citing personal reasons for the split, according to the Denver Post.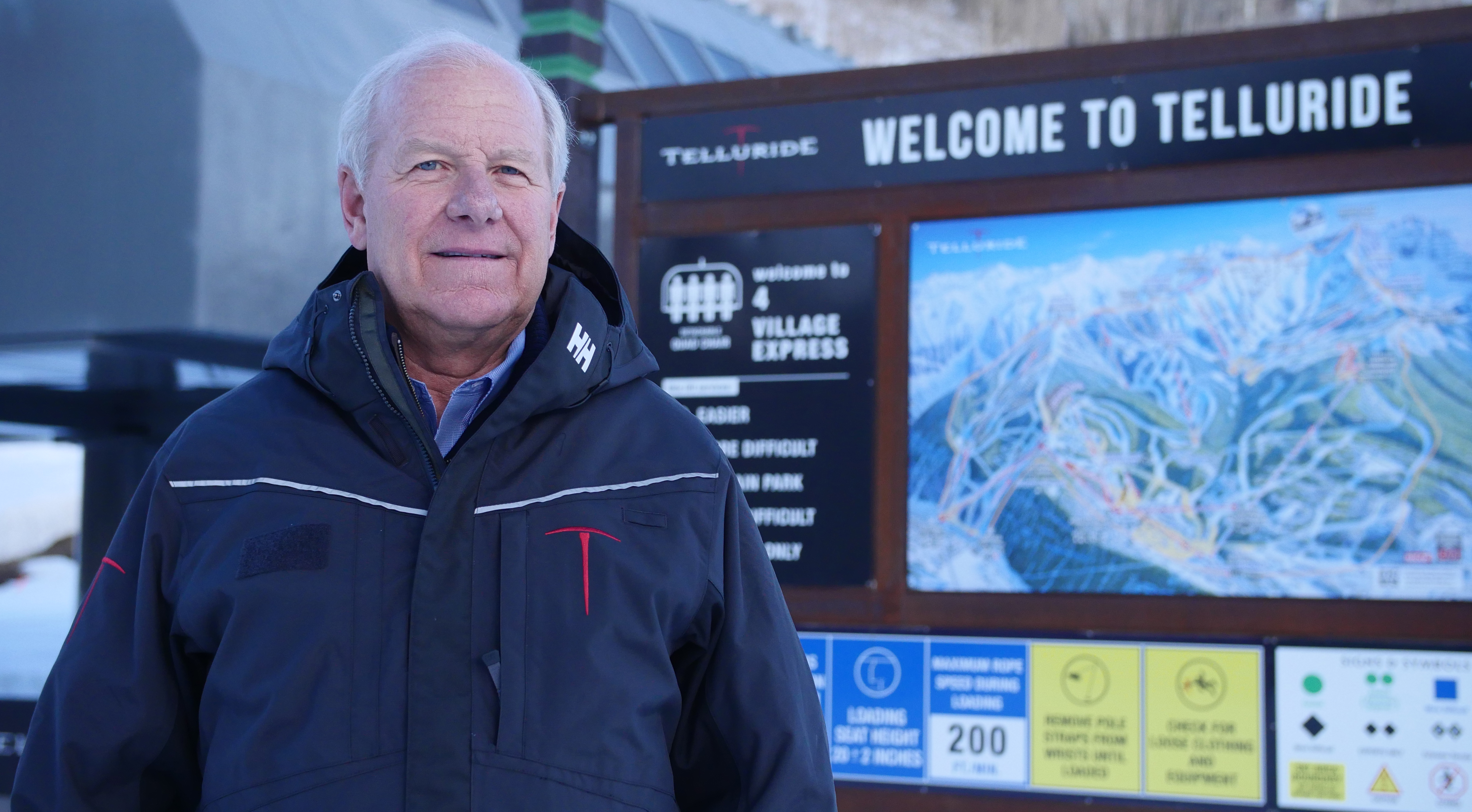 6406