After 15 years of dishing out catfish, pulled pork and chicken fried steak, the owners of Tom's Home Cookin' have cashed out of their popular Five Points diner.
Tom's Home Cookin' sold Monday to KFK Investments LLC for $630,000. The deal closed just two weeks after BusinessDen reported the restaurant space had hit the market at an asking price of $585,000.
Tom's Home Cookin', a popular lunch-only Southern kitchen on 26th Avenue, shuttered for good late last week. Owners Tom Unterwagner and Steve Jankousky announced the restaurant's closure last Thursday over social media.
Unterwagner and Jankousky opened Tom's at a Park Hill location in 1999 before buying their building at 800 E. 26th Ave. in 2001. They paid $185,000 for the real estate, city records show. In a May interview, the owners told the Denver Post they pumped another $140,000 into upgrades.
This week's $630,000 sales price yields an annual rate of return of about 9 percent over the 14-year hold, calculated from the initial $185,000 purchase price.
Developer Karen Wolfe, manager of the LLC that bought Tom's, declined to comment on her company's plans for the building when reached by email Tuesday afternoon.
The building itself totals about 1,350 square feet and sits on 7,000 square feet of land. The parcel is zoned for up to three stories of commercial development. It sits just two blocks off of Five Points' bustling Welton Street corridor and almost directly across the street from the recently redeveloped Five Points Plaza.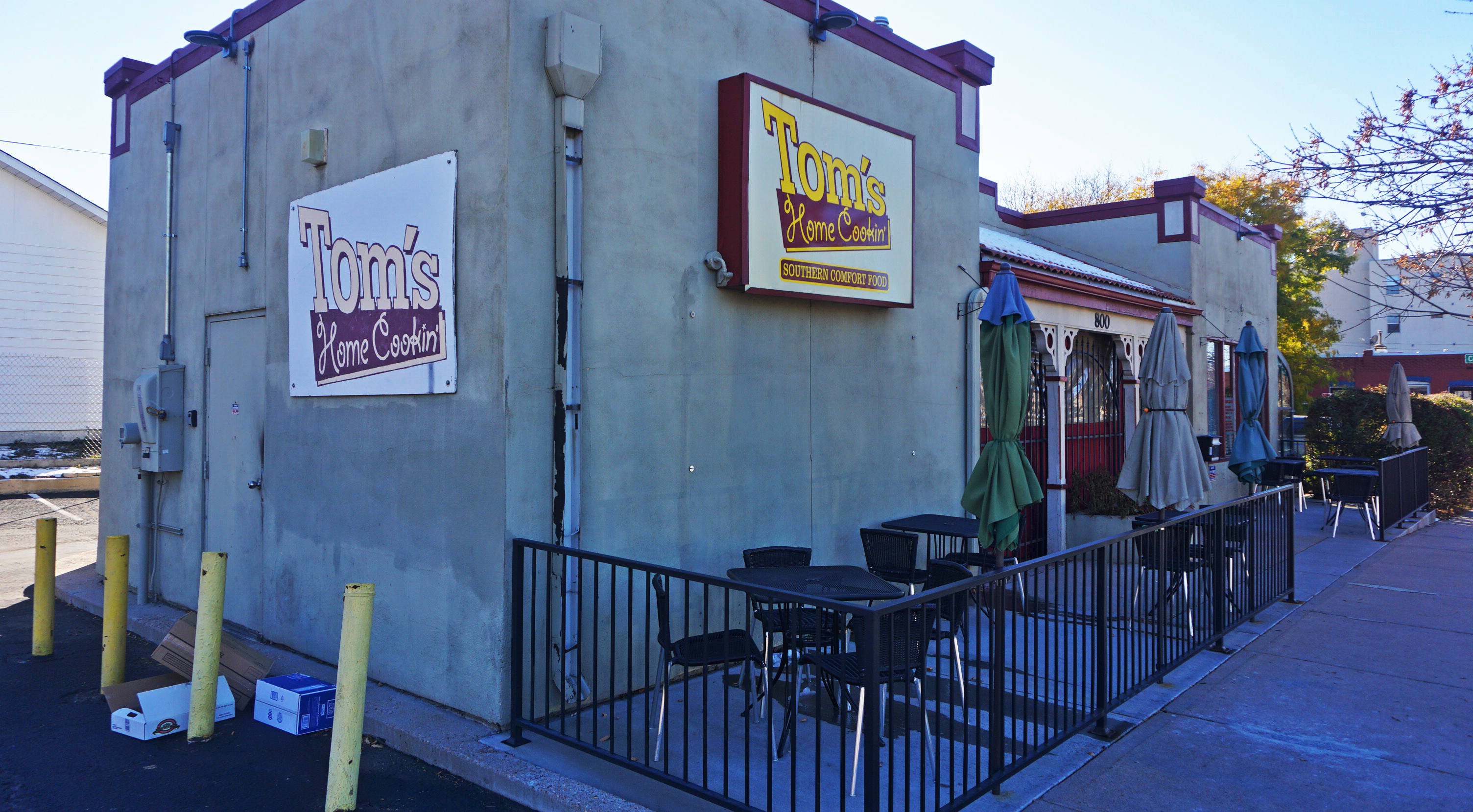 6345