Best known for cooking up country fried steak and cornbread, the owners of a popular Five Points comfort food spot are now testing the Denver real estate market's appetite.
The Tom's Home Cookin' building at 800 E. 26th Ave. is for sale at an asking price of $585,000, according to a real estate listing obtained by BusinessDen.
According to the marketing package, the building totals about 1,350 square feet on about 0.16 acres. The property includes a small parking lot right across 26th Avenue from the recently redeveloped Five Points Plaza.
Buell & Co. is marketing the property, according to the brochure. Broker Roche Fore declined to comment on the property when reached by phone Friday afternoon.
Tom's opened in July 2001 and lines that stretch out the door are not uncommon, according to a May Denver Post story.
Tom's Home Cookin' Inc., an entity registered to restaurant co-owner Tom Unterwagner, owns the real estate. The company bought the building in March 2001 for $185,000, Denver real estate records show.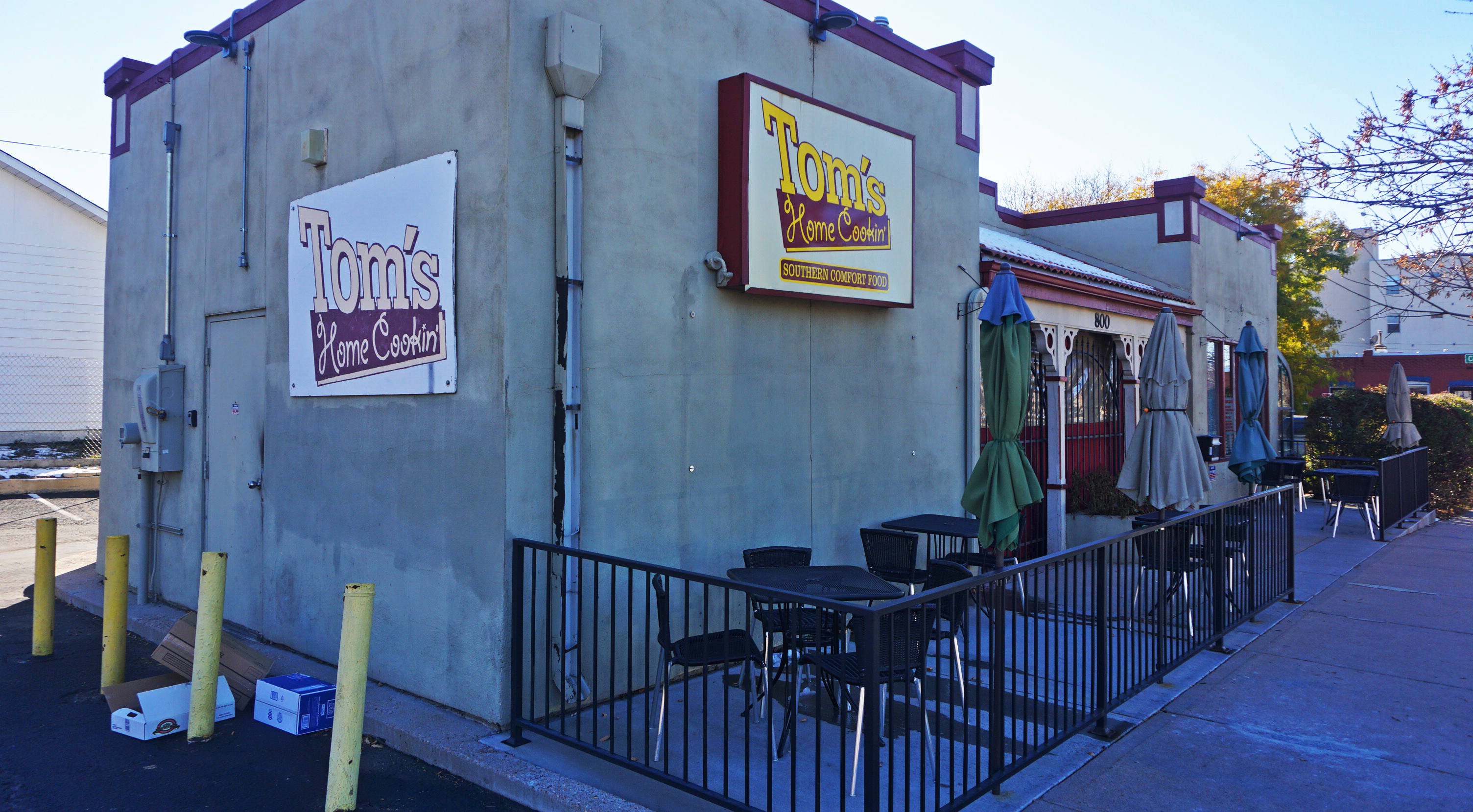 5914