The competition is heating up in Denver's hot yoga market.
Erika Banjuelos and Jaya Narayana will open Denver's second Bikram Yoga studio next month a football's throw from Mile High Stadium.
"I think Denver is ready and needs another Bikram studio," Bañuelos said. "Jaya and I both have a tremendous amount of passion for this – I believe in this so much that I quit my job to do it. I'm willing to take the risk and we're pouring our heart and soul into it."
Banjuelos and Narayana signed a five-year lease on the property in October. Their business is the only tenant in the 4,000-square-foot storefront at 2601 W. Front View Crescent, Bañuelos said. Aside from the 1,500-square-foot yoga studio, Denver Bikram Yoga will also operate a retail store at the location when it opens in mid-January.
The pair originally considered opening the studio in the suburbs but decided that a central location in the metro area was necessary, Narayana said.
"We'd thought of the suburbs, but we wanted to be centrally located to reach the masses and reach a lot of different people," she said.
It'll run about $250,000 to get the Jefferson Park studio up and running, Bañuelos said. That includes installing specialized heating, humidifying and ventilation equipment to keep the yoga studio hot and humid, she said.
They hired Denver-based Belfay Engineering to help design the studio, Bañuelos said. Yoga teacher and architect Julie Spinnato of Studio Spinnato is the project's principal, and contractor Martines Palmeiro Construction is the GC.
Bikram Yoga is one of the best-known types of hot yoga in the U.S. and helped popularize hot yoga as a practice, Bañuelos said. Yogis work through 26 poses during 90-minute classes in a room kept at 105 degrees and 40 percent humidity.
"When you go up to 105, you can stretch farther than you could in a colder room," Banjuelos said.
It's considered a "beginner's series" of yoga, Narayana said, so anyone can pick it up.
Banjuelos said it can be challenging attracting new students because of the public's perception of yoga.
"People think you have to look a certain way or be a certain person to do yoga – to be a dancer or work for Cirque du Soleil," she said. "Really it's for anyone who's seeking health benefits – from the weekend athletes to someone who wants to get off the couch and stop eating Twinkies. We've seen everyone do it."
Banjuelos and Narayana will be the studio's only two full-time employees, but they'll invite other Bikram-certified teachers in on a contract basis, Bañuelos said.
Bikram Yoga founder Bikram Choudhury developed the Bikram technique from 26 traditional yoga poses in a heated environment after a weightlifting accident in his teens left him unable to walk, according to his company website.
Choudhury founded four yoga schools in India and two in Japan before opening the first Bikram Yoga school in the U.S. in 1973. Bikram Yoga, like some other fitness brands, requires instructors to receive certifications, and they can become licensees to open their own studios. There is one other official Bikram Yoga studio in Denver – Bikram Yoga Mile High on East Colfax Avenue – but many other studios offer hot yoga.
Bañuelos, 42, and Narayana, 32, met at a yoga studio after Narayana moved to Colorado from Texas in 2011.
BusinessDen has reported on five yoga studios opening in Denver over the last year.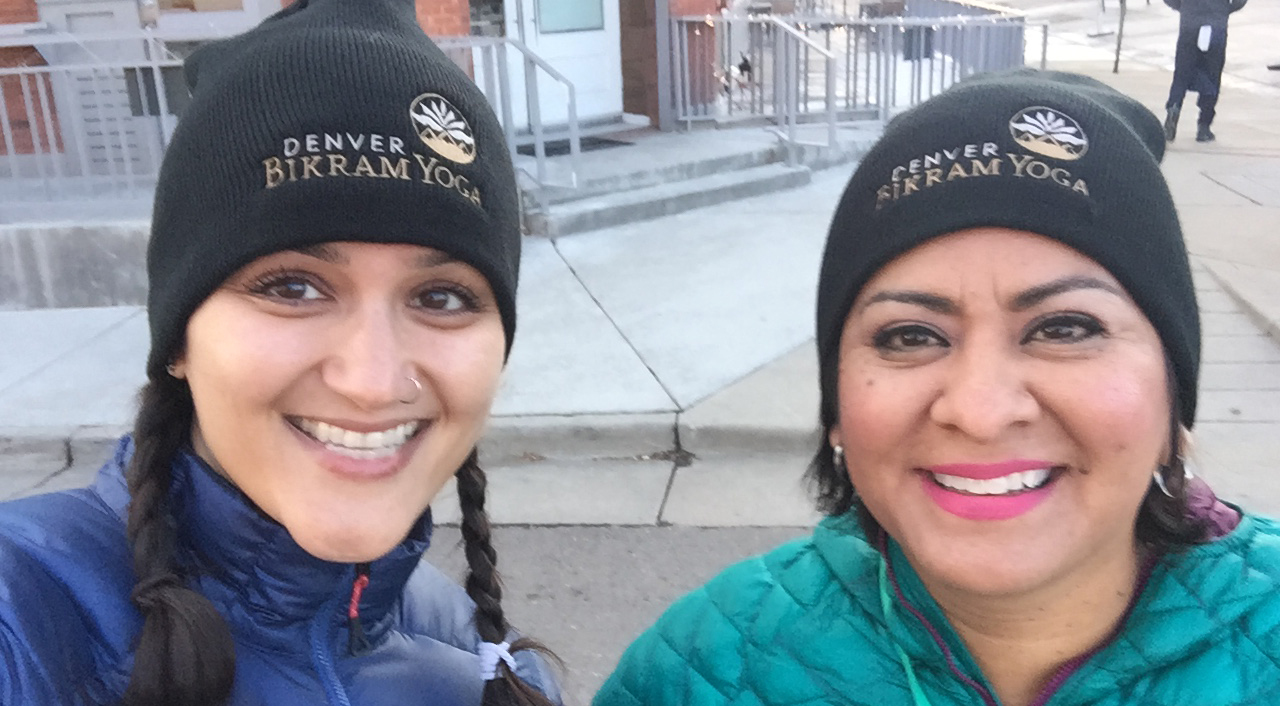 6352