Another coffee brand is percolating in RiNo.
Logan House Coffee, formerly based in Grand Lake, kicked off its move to Denver last night at its new RiNo roasting home.
"It made sense to move here," co-founder Brooks Gagstetter said. "It's centrally located in a growing part of the city."
"And all of our clients are here," co-founder Andre Janusz added.
Logan House is renting 3,500 square feet of space at 3200 Walnut St., but Gagstetter said the roaster will only occupy 1,000 square feet. He wants to use the remaining area to hold special events like weekly yoga classes and pop-up brunches where local chefs will cook meals paired with coffee.
Logan House produces about 300 pounds of coffee and switches beans every month, Janusz said. Its coffee can be found in some Denver bakeries, like La Fillette on Eighth Avenue. But the roaster primarily delivers its beans straight to customers in repurposed wine bottles via bike or car, Gagstetter said.
"Glass keeps the beans fresher longer, and we've noticed that wine drinkers and coffee drinkers have similar palates," he said.
Gagstetter, 34, and Janusz, 36, are currently Logan House's only two employees, but that will change in the spring – they'll be opening their first cafe in Aurora's upcoming Stanley Marketplace next year.
"We're opening our flagship this spring, and we're planning on having five (cafes) in the Front Range," Gagstetter said.
Janusz got into coffee during a cross-country motorcycle trip and ended up working at Mariposa Roasters in California. Gagstetter and Janusz founded Logan House in 2013. The two met in 2007 while working for an engineering firm.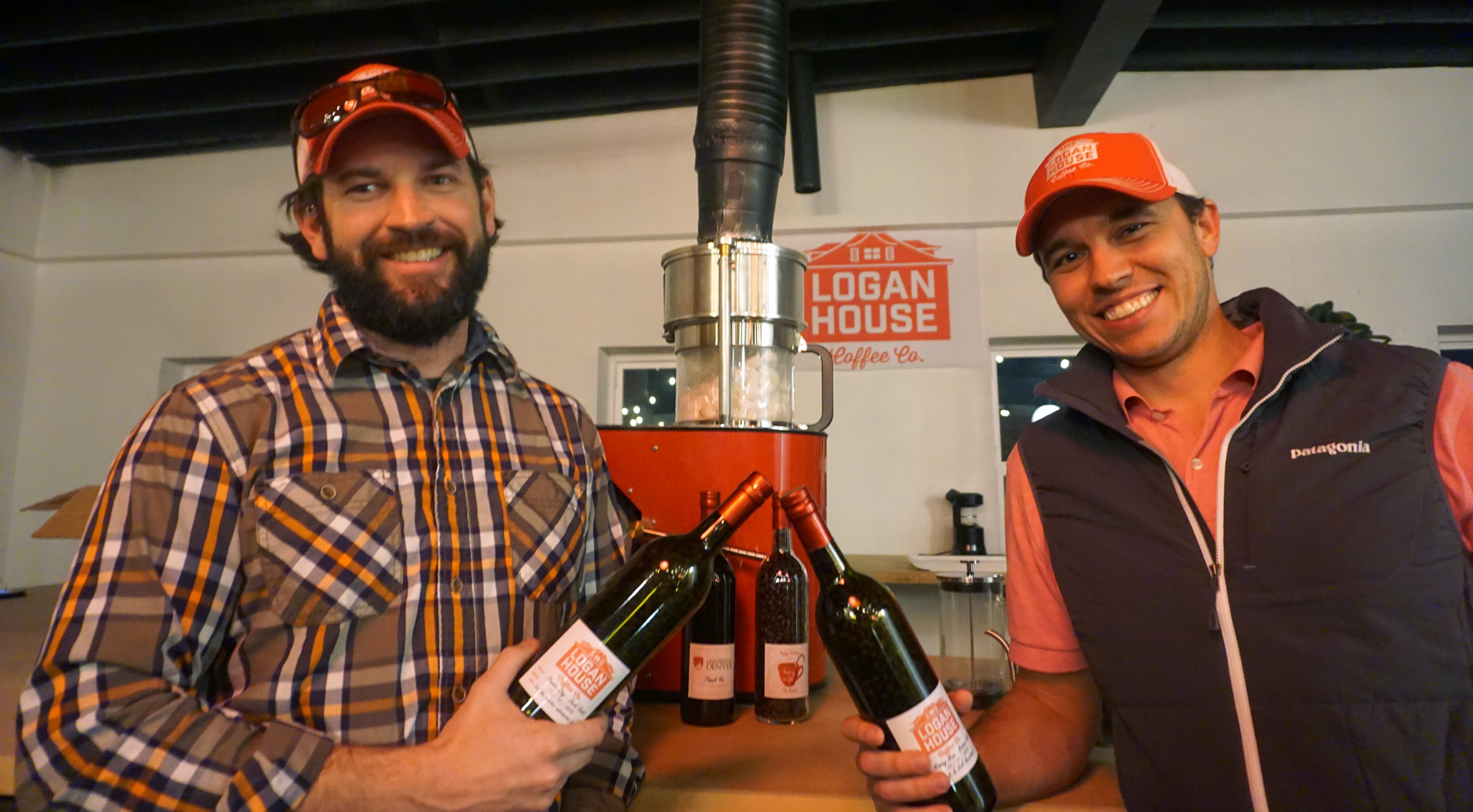 6273