Patagonia has sued a Colorado couple that's driving around the U.S. with the company's logo plastered to the side of their van as they allegedly try to raise money to fight hunger.
According to court documents, Jeff Hunt and Marie Diladd are trekking through mountain towns using a van with the Patagonia name emblazoned across it to raise money for a group called Climb4Hunger.
"Back in July, we got reports from friends and customers in the Indianapolis area asking if we had employees in the area asking for donations to the Climb4Hunger campaign," said Adam Fetcher, Patagonia's director of public relations. "We reached out to them to see what was happening but never heard back. We started getting questions from customers in Colorado a week ago, and we really appreciate that heads-up."
The lawsuit, which Patagonia filed Nov. 19, claims Hunt and Diladd are co-opting Patagonia's trademark – which "call to mind romantic visions of glaciers tumbling into fjords, jagged windswept peaks, gauchos and condors" – to drum up donations from business owners in towns like Salida and Buena Vista.
Patagonia is requesting that the court bar Hunt and Diladd from using its logo.
The company is also asking the court to order the pair to remove Patagonia's branding from their van and online, plus an unspecified amount of money for damages and attorney's fees.
Hunt said Patagonia has his last name wrong, and it's actually Hunter. And he said the lawsuit is a misunderstanding.
"I had absolutely zero clue what the issue was until I just got off the phone with Patagonia's attorney," he said. "To make a long story short, we were trying to create a climbing group back in the summer and we were trying to make people aware of kids who don't have food during the summers – we were trying to figure out how to gather up as many climbers as possible. The farthest we ever got was a Twitter page and some stickers on a vehicle. It's not branding. They're enlarged stickers that anyone can buy."
Fetcher said he had never heard of Climb4Hunger.
"We gave $6.1 million to 741 grassroots environmental groups last year, and this isn't one of them," he said.
BusinessDen could find no official record of the charity. Climb4Hunger is not an entity licensed to do business in Colorado, according to the Secretary of State's business database. It does not have a website. The only record of the company's existence is a Twitter account.
The Twitter account regularly posted about apparel from Patagonia.
Kathryn L. Bohmann of Kilpatrick Townsend & Stockton is representing Patagonia. Hunt and Diladd have not yet retained an attorney, according to court documents.
A hearing to determine case scheduling has been set for March 2.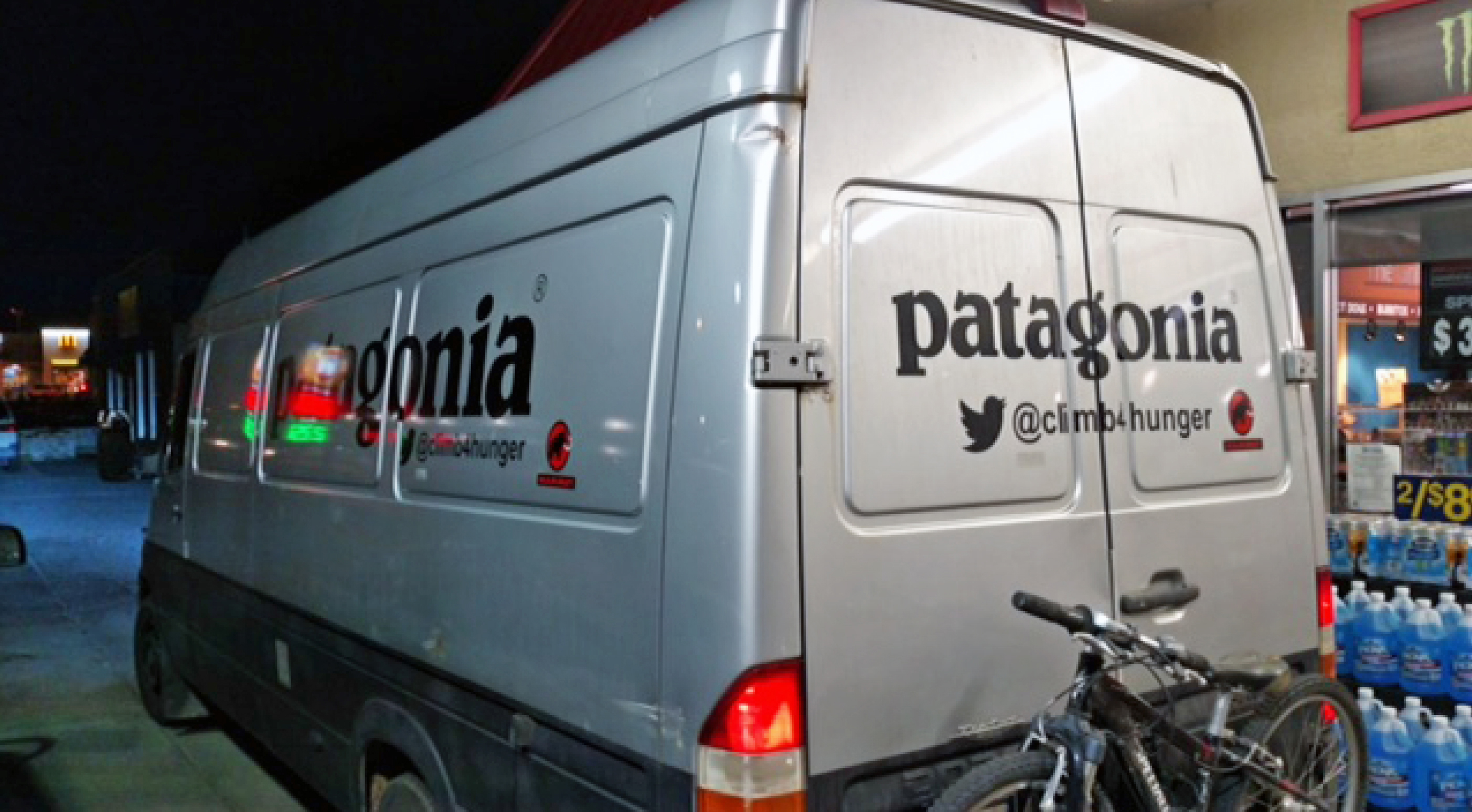 6109