Tennyson is now home to a national grocery brand's first standalone coffee shop.
Whole Foods launched an Allegro Coffee Roasters Wednesday at 4040 Tennyson St. It's only the third coffee shop for the grocer's coffee venture and the first in Colorado.
"We've got two other Allegro Coffee Roasters bars, but this one has a commissary kitchen on-site and 19 types of coffee," said head roaster Olivia Miles. "We're hoping to make this the model for all other projects we're going to do down the line."
The café will roast small-batch coffees that aren't available in Whole Foods or other Allegro shops, Miles said. The 4,200-square-foot Tennyson Street shop will employ 11 people.
Whole Foods also has Allegro Coffee Roasters outlets in Brooklyn and Berkeley, California, that opened in 2013 and 2014, respectively. The Denver cafe is the only free-standing Allegro shop – the previous two were both built in Whole Foods stores.
Allegro was founded in Boulder in 1977 and bought by Whole Foods in 1997. The company operated two locations that were shut down after the Whole Foods deal.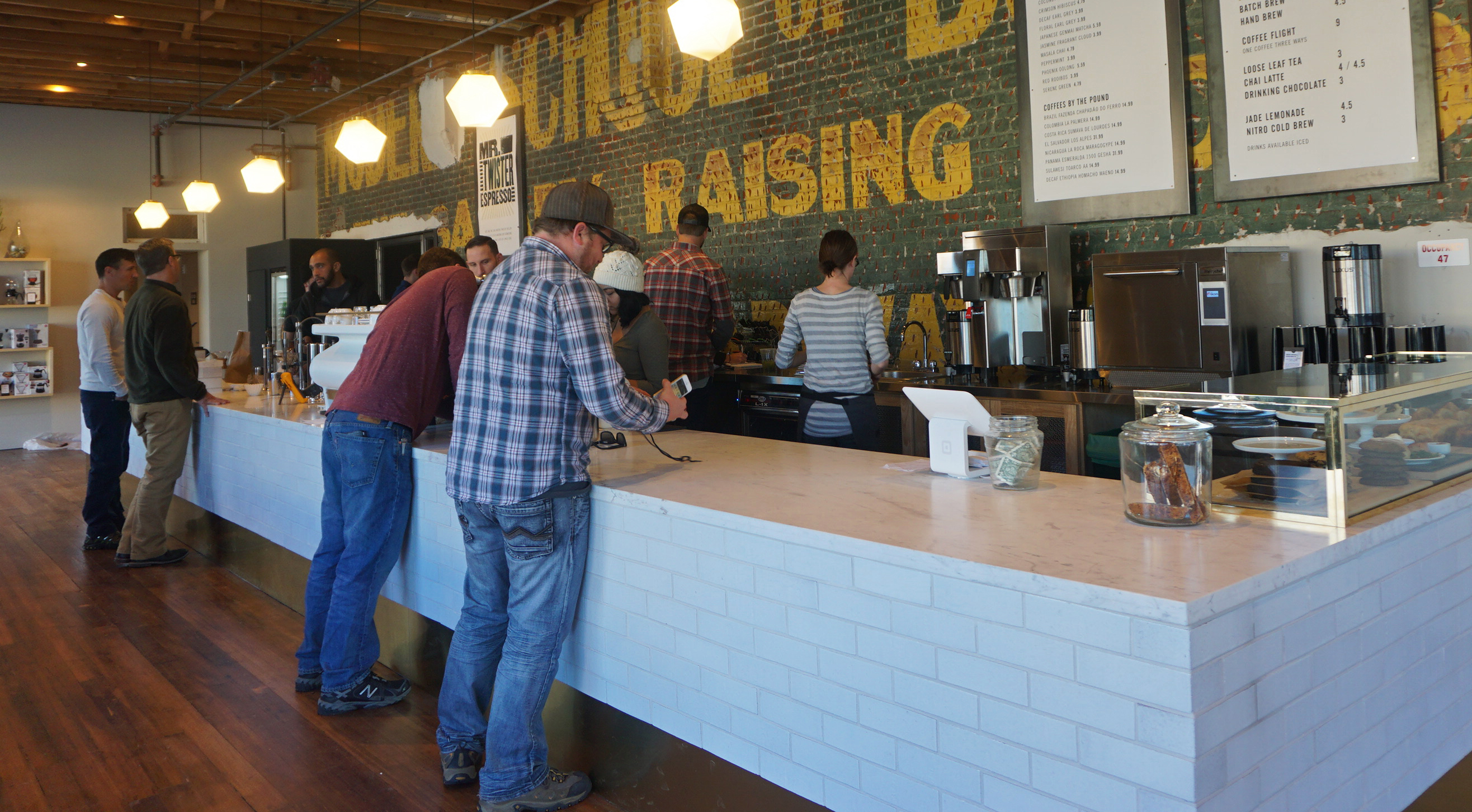 5971