Two RV dealerships are on the road to a court battle over one salesman's alleged back-and-forth deals.
Adams County RV seller Trans-West Inc., doing business as Transwest, sued an Arizona dealership in federal district court on Oct. 6 over what Transwest said was a "kickback scheme" that cost it $1 million.
The suit alleges that the Arizona dealership, Southwest Luxury Coach Sales, bought 36 RVs at highly discounted rates – as high as 65 percent off, according to the complaint – from former Transwest salesman Jeffrey Mullins.
In return, the suit alleges, Southwest cut Mullins at least 27 checks totaling at least $266,000 and may have sent Mullins more payments upping the total to "in excess of $500,000." Mullins also bought 11 RVs from Southwest on behalf of Transwest that were knowingly purchased above fair market value, the complaint alleges.
Fort Collins lawyer Randall Meyers, who represents Mullins, said the salesman didn't receive "kickbacks" from the transactions, but instead received a type of payment called a salesperson performance fund from buyers.
"(Mullins) was given bonuses from dealerships that were buyers of RVs," Meyers said. "He says that this is common in the industry."
James Cage of Moye White is representing Transwest. Southwest retained Scott Sandberg of Snell & Wilmer as its attorney in the case.
Southwest declined to comment on the case and Transwest did not return multiple calls for comment.
Transwest is seeking a court order forcing Southwest to return any RVs sold to it by Mullins and is asking for cash equal to triple the amount of the damages the company incurred. Transwest hasn't determined the amount it claims to have suffered in damages but estimates it to be more than $1 million.
Transwest sued Mullins himself in June in a separate lawsuit in Colorado state court.
In that case, Transwest's complaint alleges that Mullins' sales records contain discrepancies, such as "incorrect or nonexistent VINs for the RVs that were sold," "incorrect make and model indicated for the RVs that were sold" and "records indicating sales to incorrect buyers."
The June complaint said that Mullins received another $33,000 in payments separate from the 27 checks Transwest alleges in its most recent suit. Transwest is seeking triple damages from Mullins in that case, as well, stating that he was aware that what he was doing was wrong.
Meyers said Mullins hasn't done anything wrong and instead is the victim of a corporate witch hunt.
"I can only surmise that (Transwest's) business is bad and they're looking for scapegoats," he said. "I think that the owner of Transwest found he's missing $1 million and he wants to blame someone."
According to Meyers, the RVs that Mullins sold to Southwest were both used and sold at wholesale prices, making up for the cost discrepancy.
John Stadtmueller, operations manager at Ketelsen Campers in Wheat Ridge, said that while marking down a business-to-business sale is common, a buyer paying the salesman is not.
"Usually when a sales manager sells (an RV) to another dealer, he sells it for cost to keep up a good relationship," Stadtmueller said. "But it's not common for a sales manager to get paid like that."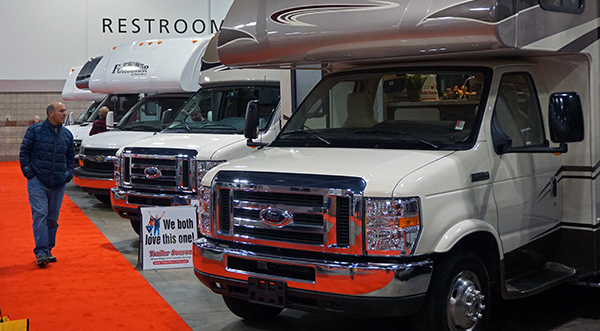 5210