Who says you can't build a condo in Denver?
East West Partners is working on 345 new for-sale condos in a planned 21-story tower behind Union Station at 1700 Wewatta St. The Colorado-based developer presented a preliminary set of plans to Denver's Planning Board this week.
The project, as presented, totals about 745,000 square feet of development. It includes two stories of below-ground parking, another two floors of above-ground parking and 16 stories of residential units.
Plans also call for about 30,000 square feet of first-floor retail space split between five retail or restaurant stalls. Portland-based GBD Architects is designing the building and presented the project blueprint at Wednesday's public hearing.
East West Managing Partner Chris Frampton declined to comment on the project when reached by phone on Friday.
East West Partners is developing the condos in conjunction with real estate investment firm Amstar. Amstar bought into the project in August when an East West-controlled LLC sold the 1-acre plot, called B Block, to an entity sharing Amstar's address for $20 million.
East West originally bought the lot for $10 million in July 2014, city records show. B Block was the last of a five-parcel deal East West worked with fellow Union Station master developer Continuum Partners.
The company bought four other then-vacant parcels from the Regional Transit District in recent years. Those plots have since hosted developments including the Triangle Building, IMA building, Antero Resources building and the Platform at Union Station apartments.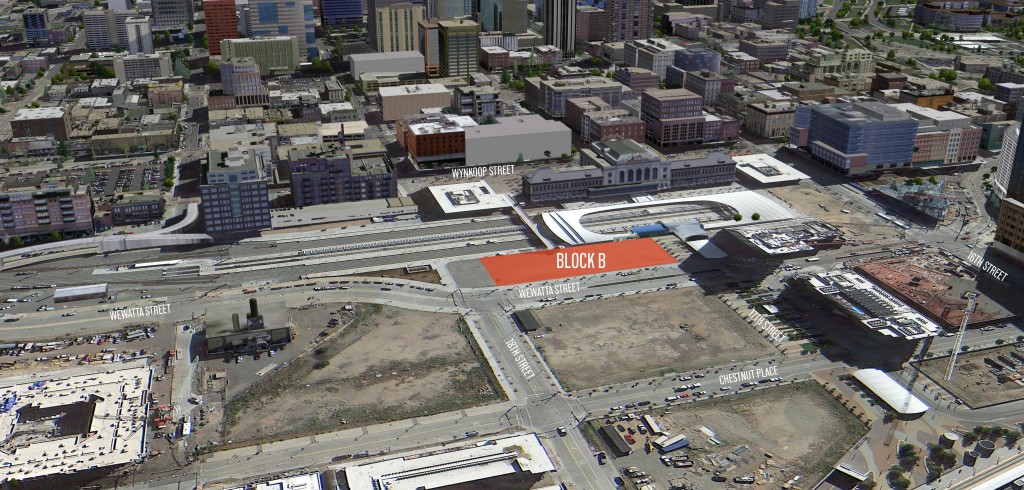 5102