The Great American Beer Festival poured over downtown Denver this weekend.
From Thursday through Saturday, the streets around the Convention Center frothed with beer fans, many wearing necklaces strung with pretzels to nibble between sips.
Denver drinkers weren't the only local winners.
Colorado breweries took home 36 medals in the annual competition, just short of last year's statewide medal count of 39.
Longmont-based Left Hand Brewing Co. was among the winningest breweries at the festival. Its beers earned one gold medal and two bronze medals.
Another Colorado standby at this year's festival was Boulder's Avery Brewing Co., which added a silver medal to its collection this year.
"Our tagline used to be 'Small brewery. Big beers,'" Marketing Manager Joe Osborne said between pours on Thursday night. "But we make big beers where alcohol isn't the only thing you're tasting."
Judges snubbed one beer category entirely on Saturday – suffice it to say that if you're looking for a winning pumpkin beverage this fall, it's best to stick with lattes over beer.
The three-day beer love-fest brought together 750 breweries from across the United States, more than a fifth of them from Colorado.
See the full list of winners here. Winning Denver breweries were:
Prost Brewing, Weibbier, gold medal, South German-Style Hefeweizen category
Spangalang Brewery, Spangalang Table Beer, gold medal, Other Belgian-Style Ale category
Comrade Brewing Co., Fresh Hop Superpower IPA, silver medal, Fresh or Wet Hop Ale category
Our Mutual Friend Malt & Brew, 24 Frames Per Second, silver medal, Wood- and Barrel-Aged Sour beer category
Black Project Spontaneous & Wild Ales, Ramjet, bronze medal, Experimental Beer category
Denver Beer Co., King Ink, bronze medal, American-Style Black Ale category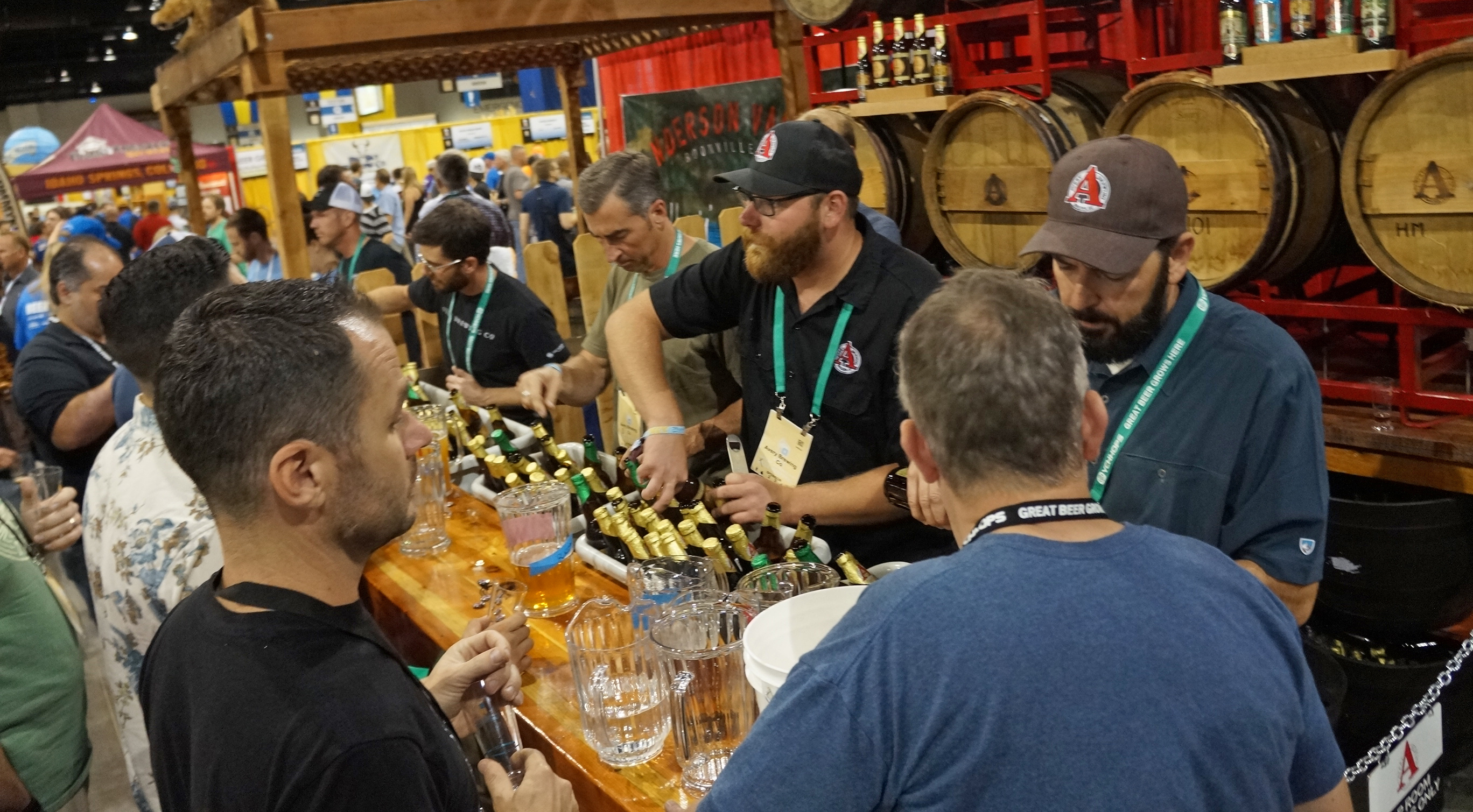 4854