The founders behind a fast-growing brewery think it's time to let the rest of Colorado taste their Platte Street concoctions.
Denver Beer Co. is preparing to double production capacity in 2016 and push into statewide distribution. But before it can do that, founders Charlie Berger and Patrick Crawford – who met while undergrads at Colgate University – will need to hop on a piece of real estate and load up on extra fermenting gear.
Berger and Crawford are under contract to buy a 45,000-square-foot facility at 4455 Jason St., which they've been renting and using as extra brewery space since 2014. They plan to spend $2.6 million, Crawford said. Rodney Gustafson of Case Commercial brokered the deal.
"We were looking two years ago when the market didn't take off the way it did now," Gustafson said. "This building has 32 feet of clearance. That's huge. Nothing in that quadrant has that volume of space."
The deal is scheduled to close on Nov. 3.
Denver Beer Co. is also buying four new fermenters at $42,000 each and a high-speed canning line for $600,000, Crawford said. The new equipment will allow the company to increase its production from a projected 7,000 barrels in 2015 to 15,000 barrels in 2016. The equipment will ship in November and be up and running by December, the company said, and Colorado Business Bank is partially financing the upgrades.
To help get all that new beer out to market, Denver Beer Co. secured a deal with Beverage Distributors Co. to push the beer statewide.
"We've been self-distributing to liquor stores and bars," Berger said. "It's been three guys in three vans. The (Beverage Distributors Co.) team consists of 50 sales reps in just Denver and they have accounts with every retailer in the state."
Right now, Denver Beer Co. has 250 accounts with liquor stores and bars, mostly in the Denver area, Berger said. Beverage Distributors sells to over 2,000 accounts in Colorado, giving Denver Beer Co. the opportunity to reach nearly 10 times the consumers, he said.
"The choice was either to invest in growing our distribution company or to partner up with an established distributor and invest in growing the production," he said. "Being beer guys, we chose to get out of the distribution business and make the highest-quality beer available."
Denver Beer Co. will focus on distributing within Colorado for now, Crawford said.
"We're the Denver Beer Co. for a reason: We're very connected to Denver," he said. "Our plan is to sell lots of good beer in our home state."
But Crawford and Berger are starting to experiment with exporting their brew. With the help of the Denver Office of Economic Development and International Trade, the duo started selling limited quantities of beer through a distributor in Japan this year.
Back in Denver, the company will need a stouter team to keep the operation humming. Right now Denver Beer Co. has 30 employees. But Berger said it is seeking four immediate hires and additional staff over the next eight months, mostly as brewers.
Crawford, 33, and Berger, 32, founded Denver Beer Co. in 2011. They met in college at Colgate University in New York.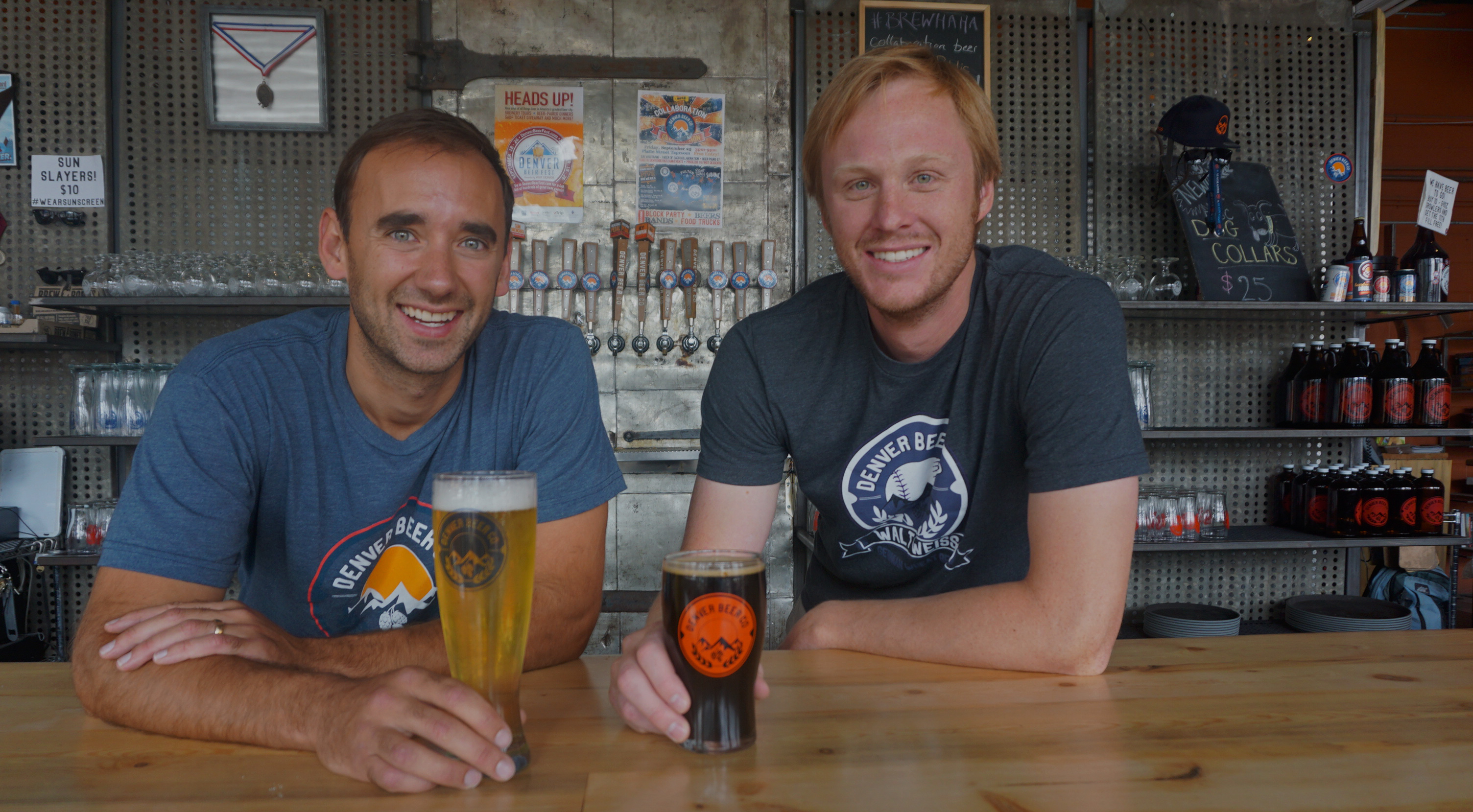 4771