All that co-working can lead to quite an appetite.
Bryan Dayton and Steve Redzikowski, the two restaurateurs behind Acorn in Denver, will open a new restaurant concept this fall in Platte Street's Nichols Building, which also houses a branch of Denver co-working brand Galvanize.
The fast-casual eatery, dubbed Brider, will also hope to lure customers from Pivotal Labs, which also shares the building.
"That (tech) community is really fast-paced," Dayton said. "They've got phone calls and meetings all the time and they're going to need fast food. It'll be a symbiotic relationship."
Dayton and Redzikowski signed a 10-year lease on a 3,500-square-foot space at 1644 Platte St. this spring and began construction in August. They hope to open the 70-seat restaurant in November, Dayton said.
He declined to comment on the project's exact budget but said that it would likely be around $1 million.
Brider's menu will consist of rotisserie chicken, pork and steak, as well as grab-and-go sandwiches. A bar will have 18 taps featuring beer, wine, soda and kombucha.
Aside from fast-casual eats, Brider will also place a heavy emphasis on coffee. The restaurant has contracted Boxcar Coffee Roasters to provide the caffeine pick-me-ups and will also have kegs of cold brewed coffee.
Brider's fast-casual concept is a far cry from Dayton and Redzikowski's other sit-down restaurants Oak at Fourteenth in Boulder and Acorn.
The developers behind the Nichols Building, Nichols Partnership, wanted to land a restaurant tenant, Nichols Project Manager Melissa Rummel said.
"We didn't secure the restaurant tenant until later in the process, but we wanted someone who would do three meals a day, wasn't a chain, and had a fresh, affordable concept for the tenants," she said. "One of our tenants, Jim Deters at Galvanize, had a relationship with the two owners of Acorn. He set up the initial conversation."
Aside from the Nichols Building, Nichols Partnership's portfolio also includes the Spire apartment tower and Cherry Creek's Clayton Lane development.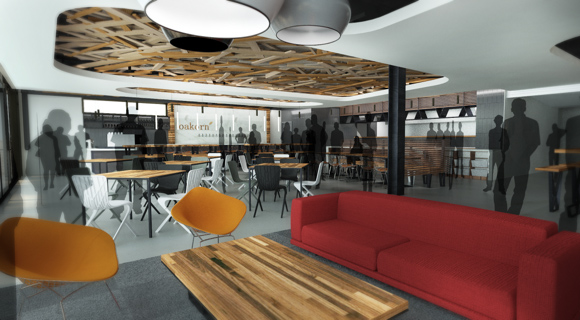 4578