River North Brewery is moving out of its namesake neighborhood – for now.
The 4-year-old beer maker has leased an 8,600-square-foot space at 6021 N. Washington St. in Adams County. It's a much-needed expansion that co-owner Matt Hess said had to be inked on a tight time frame – a developer needs the brewery out to make way for new apartments.
"It's ahead of our expansion timeline a little bit, and it wasn't the most fun way to do it being under the gun," Hess said. "But it needed to happen soon."
Hess will wind down River North Brewery's 2401 Blake St. home in October. He said the brewery was given six months to get out earlier this spring in accordance with a half-year notice clause included in its lease.
National developer Lennar Multifamily wants to redevelop the site into a seven-story apartment building with 240 units, according a set of plans submitted to the city in May. That project has not yet been approved. The site is zoned for up to eight stories, and the Dikeou family currently owns the land, according to Denver property records.
Lennar's Chris Gillies declined to comment on the plans when reached by phone in January and did not return a call Friday by press time.
The brewery was in need of more space anyway, but Hess said he would have preferred to keep the current taproom and add a second production facility. He was looking for space before getting his six-month notice but said he was taking a "little more relaxed" approach to the process.
Instead, the brewery was thrust into a tight industrial market on an even tighter deadline. According to a recent Colliers International market report, the vacancy rate on Denver metro area industrial real estate was a paltry 3.8 percent in the second quarter of 2015.
That's down from 4 percent for the first quarter of this year and from 5.1 percent for the second quarter of 2014. Colliers brokers Tyler Ryon and Tim Shay represented River North in its site search.
"We were looking across the Denver market and as time went on we had to expand out from Central Denver farther and farther," Hess said. "We wanted to stay as close as possible, but everything nearby is being redeveloped or was already spoken for – the places you can sign a long-term industrial lease are fewer and fewer."
And several potential landlords simply weren't interested in a brewery, even one a several years into business, Hess said. As smaller upstart breweries find space all over Denver, Hess reasoned landlords are more likely to rent out a tiny storefront to a startup over several thousand square feet to a more established company, no matter how much suds it sells.
The good news is Hess will be able to pump a lot more beer out of his new brewery. It's twice as big as his current space, and he estimated it could hit between 10,000 and 15,000 barrels at full capacity. River North Brewery hopes to put out between 3,000 and 4,000 barrels in 2016.
The Adams County brewery is farther from the beaten path than the Blake Street taproom that has become front-and-center at the edge of downtown since Hess and wife Jessica co-founded River North Brewery. But Hess said walk-in taproom sales only make up about 15 or 20 percent of the company's business.
The rest of River North's bottles, cans and kegs go out the back door and sell throughout Colorado and neighboring states. Hess said he doesn't feel pressured to ramp up production any faster to make up for the costs of moving into a new brewery, but he said River North Brewery is looking to expand its reach.
He said he's also hoping River North's local fans will make the trip up to his new taproom, which he said will take up about 15 percent or 20 percent of the brewery's total space. Hess said he plans to roll out the new facility by the end of the year, but he said there will be a month or so when River North won't be able to brew.
After the Adams County brewery is up and running, Hess said he'll look for a new taproom space to bring River North back to RiNo. But the bulk of the brewing will stay at the Adams County production facility.
"There are just no options here that aren't leased out at retail rates anymore," Hess said. "And it's not a wise decision to run a large industrial operation while paying double or triple, even quadruple industrial lease rates."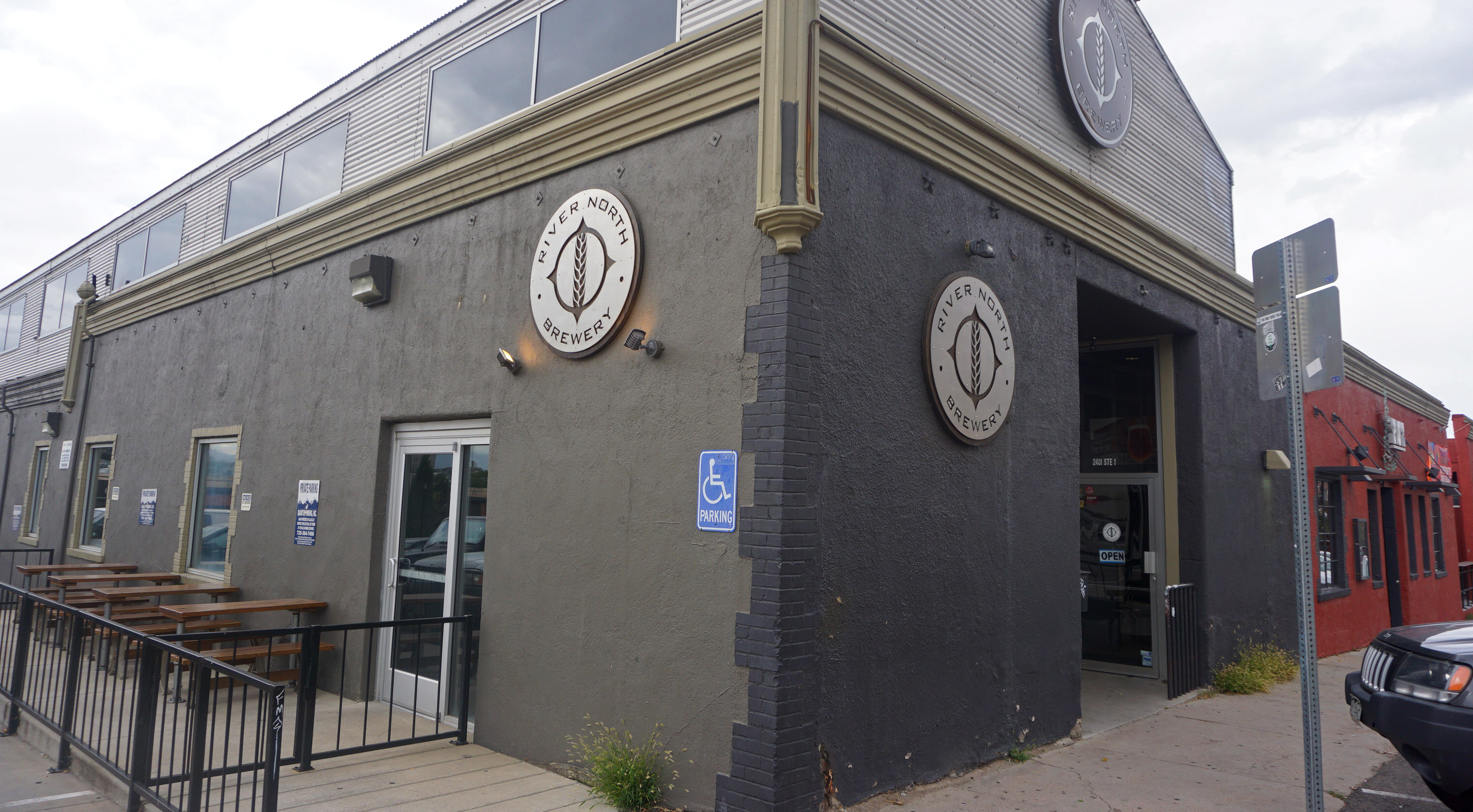 4293