There's a new barre opening on Larimer Street this fall – but this one doesn't serve drinks.
The Barre Code fitness studio, which offers fitness classes based on ballet barre exercises, will open its first Colorado location in September.
"It took a year and a half to get this all together," said Tracy Mohrman, the company's Colorado director. "We want to get this studio off the ground and establish our brand in Denver. As soon as we're up and running, we're going to start looking for more locations."
The company signed a five-year lease on its new home at 2252 Larimer St. and is currently working on renovations. The building has served as an architecture firm, Mexican dance hall, and a brothel in the past.
In a departure from Barre Code's traditional business model, the Denver studio will be corporate-owned instead of a franchise. The company is following the same model in Miami.
"There's a lot of potential here – it's kind of an untapped market for us," Mohrman said. "A lot of yoga studios here offer barre, but there's no barre-centered fitness options."
And Barre Code will offer yoga as a part of its programming, as well.
Memberships at Barre Code will cost $135 per month for unlimited classes, but members who sign up in the Larimer studio's first three months will get a fixed rate of $99 a month, Mohrman said.
The company's branding and marketing is geared toward women, but Mohrman said barre works for men, too – she has used barre techniques to train with the Glendale Raptors rugby team.
"My husband works over there, and I taught some classes to the players," she said. "They loved it."
Denver architect Michelle Miller of Jigsaw Design redesigned the building's interior, and Englewood contractor Matt Brinn of Omni Building Corp. is completing the construction.
It typically costs $200,000 for a franchisee to open a Barre Code studio, Mohrman said.
Mohrman, 30, was born in Lone Tree and moved to Santa Clara in 2003 to study graphic design at Santa Clara University. She worked as a barre and rowing instructor, as well as working in marketing for architecture and engineering firm Aecom.
She heard about Barre Code from a co-worker at Aecom, who introduced her to Barre Code founder Jillian Lorenz.
Lorenz and Ariana Chernin launched Barre Code in Chicago under the name Barre Bee Fit in 2010. The company has grown to 24 studios in 10 states. Fifteen locations were planned to open in 2015 alone, and so far, Denver is the company's westernmost studio.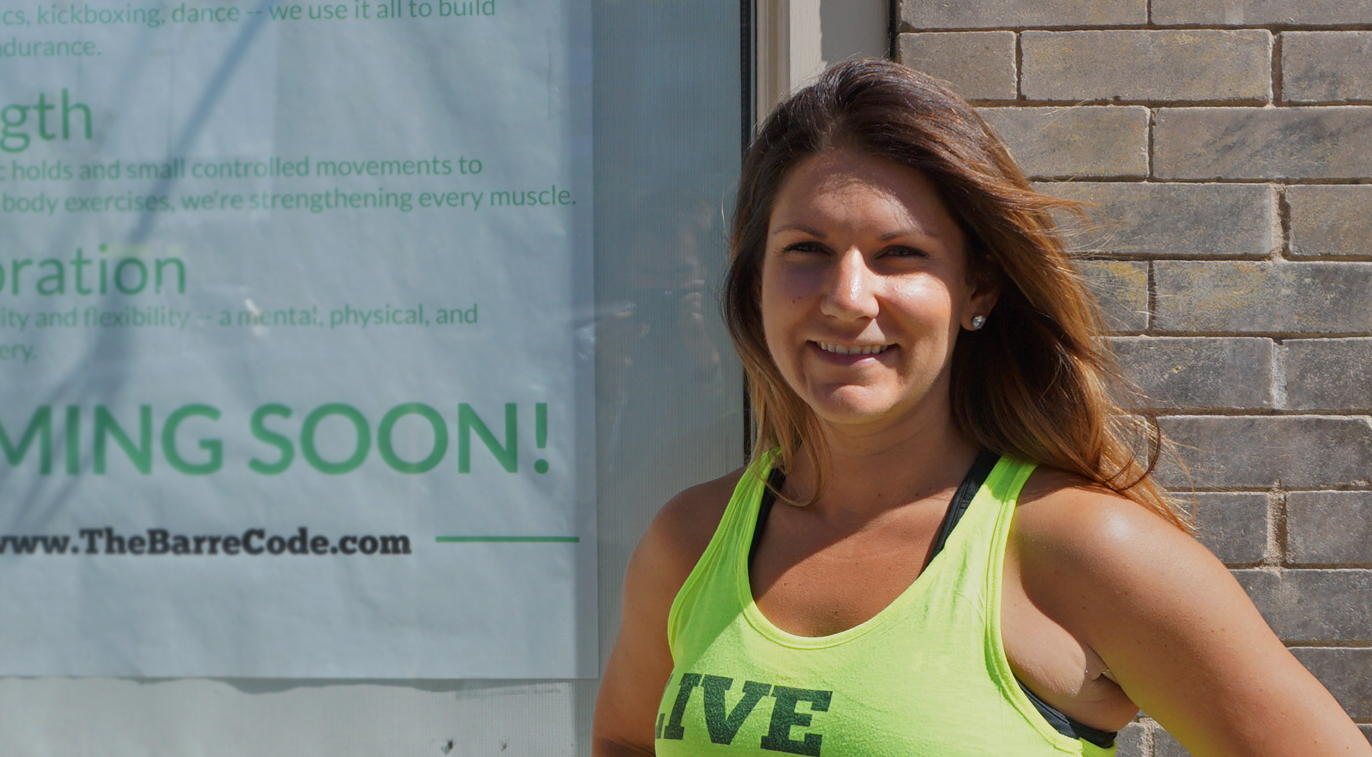 3728