A Las Vegas developer has taken some chips off the table with the $64 million sale of a South Broadway apartment complex.
Fore Property Co. unloaded the 1000 S. Broadway apartment complex this month for $64.6 million, city records show. GS Broadway LLC, which shares an address with South Carolina-based Greystar, bought the property just two years after its first tenants moved in.
The complex has about 260 total apartments, putting the purchase price near $248,000 per door. Greystar representatives Josh Carper and Elise Maahs did not return phone calls and emails by press time.
Fore Property Co. bought 3 acres at 1000 S. Broadway in 2012 for $6.5 million. The company built the 240,000-square-foot apartment complex in 2013, city records show. Jonathan Fore of Fore Property Co. did not return a phone message seeking comment.
Apartments range from 436-square-foot studios up to 1,467-square-foot three-bedrooms, according to the building's website. Lease rates are starting at $1,475 for 770-square-foot one-bedrooms; $1,825 for 1,040-square-foot two-bed units; and $3,100 for 1,460-square-foot three-bedroom apartments.
The blocks immediately surrounding the apartments have seen an uptick in development recently. Pando Holdings and CF Investments this year opened a 60-unit rental townhome complex at the southeast corner of Mississippi Avenue and Lincoln Street. And a new Sprouts grocery store is also rising at the same intersection.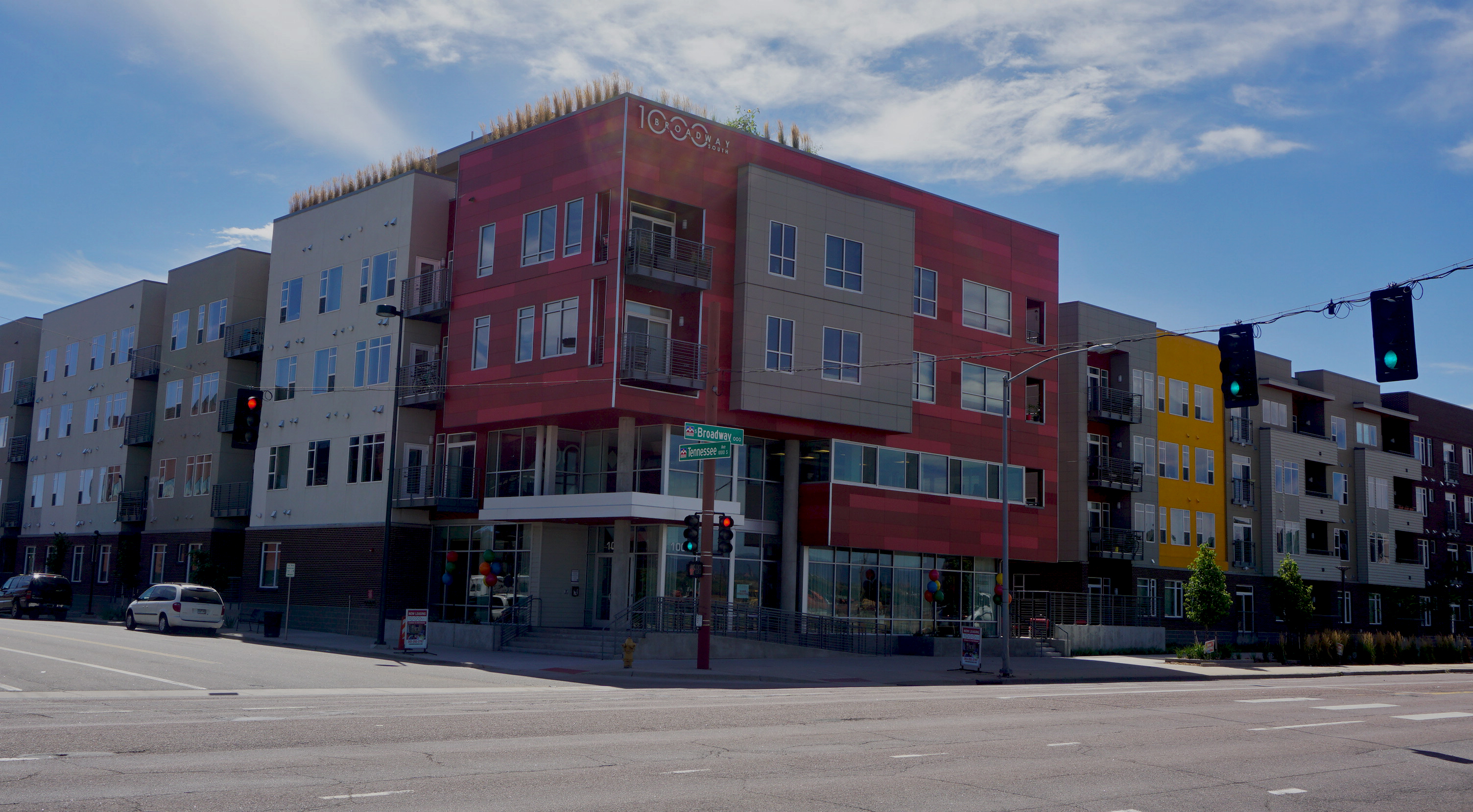 3630