A California transplant has a novel twist on an old business: a bar with no bartenders.
Instead of ordering drinks at the bar, patrons at First Draft – which opened last week in RiNo – pour their own beer using a self-serve tap staffed by tablet computers.
"You can be waiting for 15 minutes at a bar before the bartender comes over to take your order," said First Draft founder Mark Slattery. "Here, you don't have to wait for the bartender.
"It allows people to choose their own adventure for taste, styles and amount. We can try our best to get great beer, but other places get great beer, too."
The 2,500-square-foot taproom features 34 craft beers, four wines and two ciders on 40 computer-controlled taps. Slattery signed a five-year lease on the property with rent of $8,000 per month.
Initial startup costs for the bar totaled about $500,000, Slattery said, including the tap, design and construction.
First Draft's iPourIt tap system uses an RFID chip – the same technology used by electronic toll collectors and pet microchips – linked to a patron's credit card and charges by the ounce. Customers wear a wristband embedded with the chip, and as they pick and pour beer, it keeps track of their tab.
Because the beer comes from a variety of breweries, prices per ounce vary.
While First Draft doesn't employ traditional bartenders, Slattery maintains a staff of between two and seven employees that will help patrons select beer.
To make sure nobody imbibes too much, the taps are programmed to cut a customer off once they pour 40 ounces of beer. They can then check in with a First Draft employee, who determines whether they can keep drinking or if they've had enough.
"People who don't know about it think you can just free-pour and we're not watching," Slattery said. "That's not the case. We have a full staff here. What the tap does is add another level of experience by letting a customer pour their beer themselves."
Slattery said that First Draft is the largest taphouse in Denver to feature an iPourIt system.
Joseph McCarthy, CEO of iPourIt, said the only other system in the metro area is at the Nativ Hotel downtown, which features a 20-tap system.
Slattery had originally intended for First Draft to only serve alcohol. But as the concept developed, he decided to add a kitchen. He hired Eric Lee, formerly of the Kitchen Boulder and the Kitchen Next Door, as executive chef. First Draft's menu focuses on smaller dishes made to share and pair with certain beers.
Slattery plans for the bar, located at 1309 26th St., to be the first of many First Draft taprooms.
"Denver is the proof of concept," Slattery said. "In the next two years, I want to open two more outside of Colorado."
First Draft isn't Slattery's first foray into the world of craft beer. He founded Crowdbrewed, a crowdfunding website for craft brewers, two years ago. To date, the site has raised $600,000 in funding, Slattery said. He also runs the Denver Beer Guy blog, which catalogues over 100 breweries that he has visited across the country.
Slattery is also a homebrewer and eventually hopes to feature his own concoctions on First Draft's taps.
"We are currently evaluating partners to do a house brew on tap," he said. "There's a few potential partners that we're talking to. Right now we're in talks with Grandma's House on Broadway and CO-Brew – they have a manufacturing license."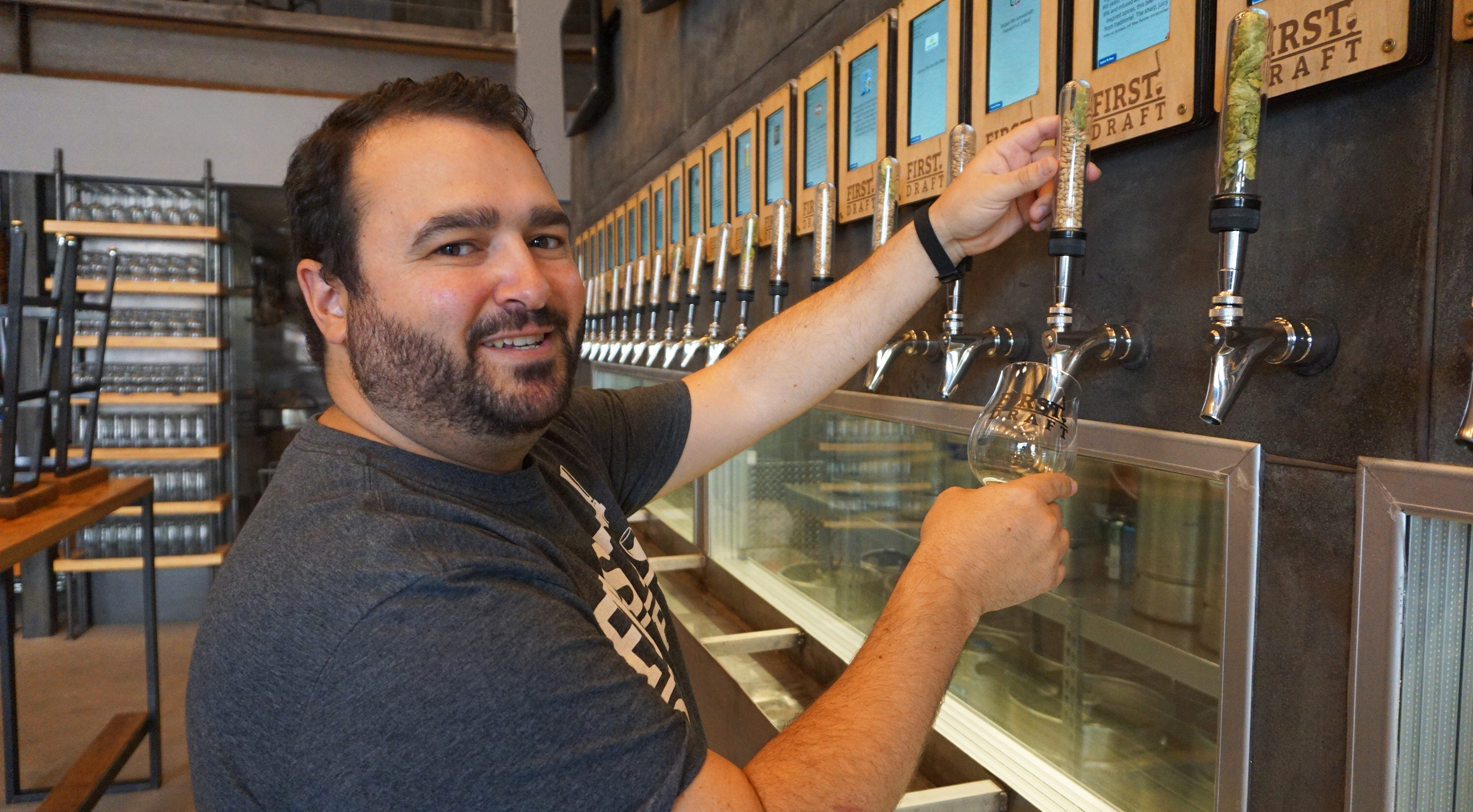 3598