A Chicago-based real estate firm is buying up Denver apartments as fast as developers are building them.
Inland Real Estate Group bought Ascent Uptown, a 22-apartment building on 17th Avenue, for $7.3 million, city records show. It's the second nearly brand new Denver apartment complex the firm has added this year.
Denver-based developer Patrick Henry built Ascent in 2013, city records show, and at the time, he planned to hang onto the building.
"I had planned on holding it but started getting calls from brokers and buyers, and it kind of planted a seed in my head," Henry said. "I thought if I got a number I could live with, then maybe I'll sell, and I got a number I can live with."
Henry got an initial offer from Inland about 70 days ago, he said, and the sale closed July 1. The final sale price came out to about $332,000 per apartment. That figure does not take into account restaurants Olive & Finch and Paxti's Pizza, which rent space on the building's first floor.
Ascent's 22 apartments are all either studio or one-bedroom units renting from about $1,200 to $1,600, Henry said.
Inland's Ascent deal comes just five months after the company bought the 42-unit Emerson Lofts at 777 Emerson St. in Cap Hill. Inland paid $11.5 million for that building less than two years after it opened.
After selling Ascent, Henry is setting his sights two blocks west to a property he cleared earlier this year at the southwest corner of 17th Avenue and Lafayette Street. He said he's talking to potential joint venture partners and hopes to have a development plan in the coming months.
"A smaller property like (Ascent) can become a headache to manage unless you take it out to a management company," Henry said. "I didn't want to do that, and I've got a couple bigger things in my head right now."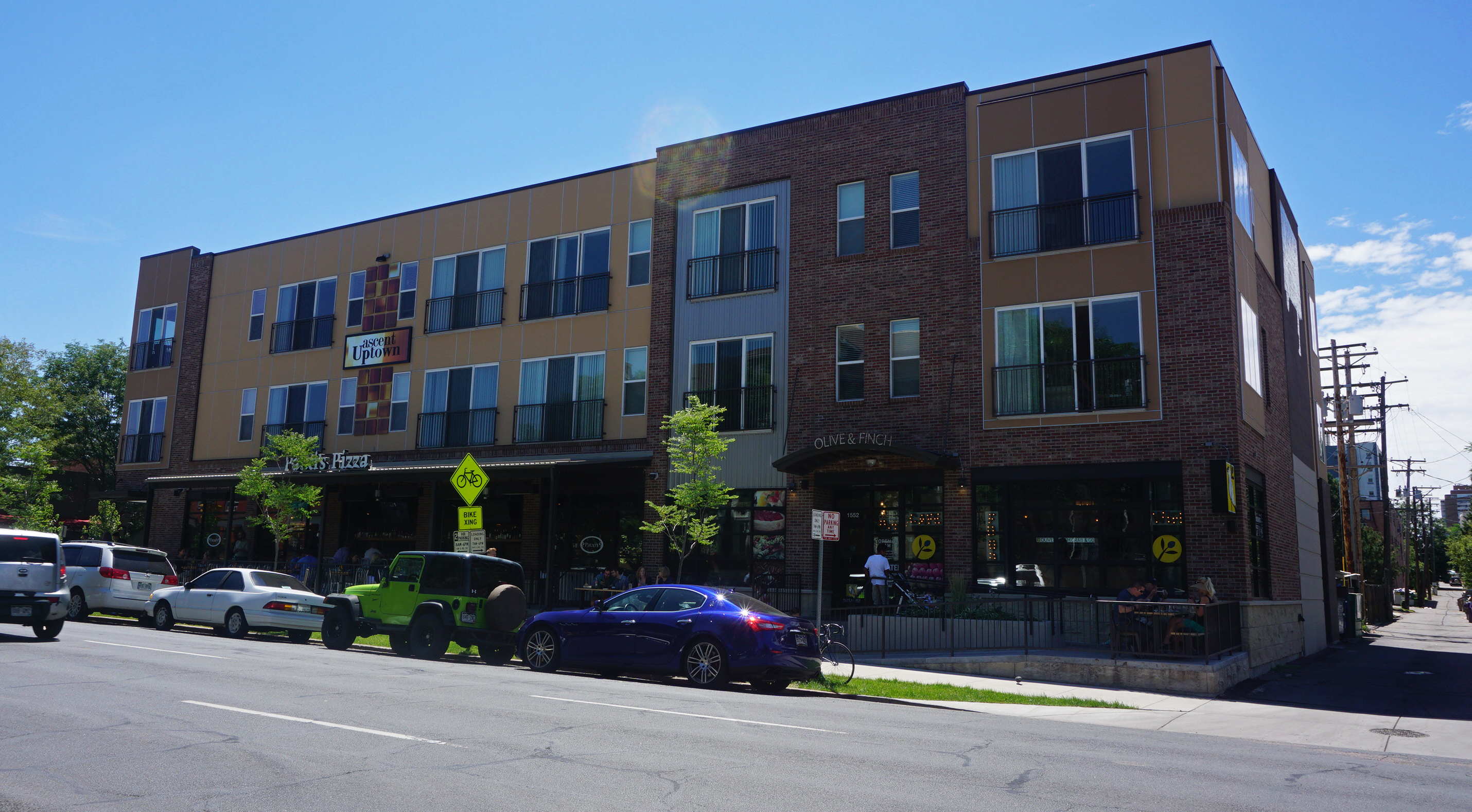 3500