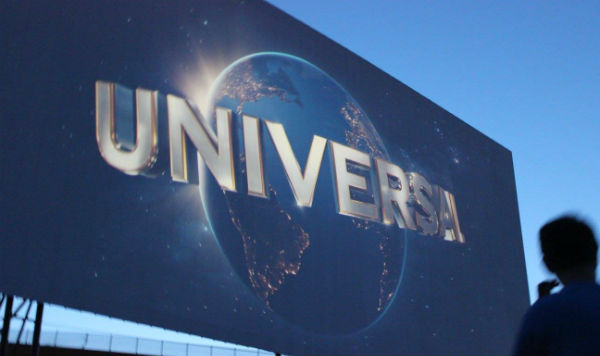 The drive-in is making a comeback.
The Denver Mart, a convention center at I-25 and 58th Avenue that hosts weekly industry and consumer events, invested $500,000 to open a sprawling drive-in theater last month.
"For us, it was an easy step since we already owned the land," said John Doyle, Denver Mart CEO.
The drive-in features a screen 92 feet wide by 48 feet tall on a five-acre plot adjacent to I-25. The theater has 310 parking spaces and an additional 100 Adirondack chairs available for customers who don't want to watch from inside a car.
The drive-in shows two movies per day starting at twilight. There's a 15-minute intermission between features, all of which are rated PG or PG-13. Tickets cost $10 per person.
Project planning began in 2013 and permits were submitted to the City and County of Denver a year and a half ago.
Doyle originally planned to open the theater last summer, but the permits weren't approved until January.
While drive-in theaters may seem like a relic from the 1950s and '60s, Doyle said the model remains financially viable.
"If you look at why drive-ins went out of business, it had nothing to do with consumer demand but with the locations that appreciated over time and were sold," he said. "The numbers demonstrate a demand for the product. We're averaging 1,700 people per week, with sellouts on Friday and Saturday."
Doyle said he wants to keep concession prices lower than at most movie theaters: two large drinks and a bag of popcorn costs $10.
Additionally, the Denver Mart has partnered with Subway to sell the chain's sandwiches during screenings and may book food trucks.
There is one other local drive-in in Commerce City, the 88.
Film schedules are tightly controlled by movie companies during the summer, Doyle said, but he plans to host themed weekends in the fall months.
"We'll do things like Clint Eastwood weekend, or Tarantino weekend or the Godfather trilogy," he said.
In addition, private parties will be able to rent the theater during the fall months.
Weather will dictate the drive-in's schedule, Doyle said.
"We'll run for seven days a week between Memorial Day and Labor Day," he said. "We'll then migrate to a weekend showing of Thursday, Friday and Saturday until we hit bad weather. I know last January temperatures were in the 70s during the National Western Stock Show. You could easily open the drive-in that weekend."