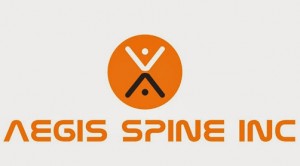 A Greenwood Village medical hardware company is trying to prove it has the backbone to raise $4 million, according to a recent SEC filing.
Aegis Spine is raising the money to pay off debts incurred from buying medical supplies, the company said.
The subsidy of Korean company L&K Biomed develops spine implants.
"We did a capital increase to pay off our debt to our parent company," said Julie Lee, Aegis' accountant.  "This is a very private capital increase. All the investors are mainly Korean investors at our parent company."
Aegis was founded in Greenwood Village in 2009.