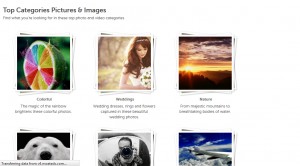 A picture can be worth a thousand words – or potentially $3 million.
Internet picture hosting site Photobucket, headquartered on Blake Street, is raising another $3 million, according to paperwork filed with the SEC earlier this week.
Photobucket has raised $2 million since May 6 from a single unnamed investor, according to the SEC filing.
This is Photobucket's second such filing since March 4, when the company said it was looking to raise $8.11 million, according to SEC records.
Individuals listed in that filing include Photobucket's CEO Tom Munro and CFO Matt Pullam, Directors Bill McAleer and Tom Huseby of Voyager Capital, Director Ren Riley of Oak Investment Partners and Director Steve Coffey of Covera Ventures.

Photobucket has been busy in 2015. In March, the company acquired Denver-based photo sharing app Lasso and, in April, bought San Francisco startup Milyoni, adding a California office and acquiring its online advertising platform.

Alex Welch and Darren Chrstal founded Photobucket in 2003. The duo sold the company to Fox Interactive Media in 2007, and Fox's parent company, News Corp., sold it to Seattle-based startup Ontela in 2009. Since then, Ontela has changed its name to Photobucket and now operates under that name.

Photobucket did not return several calls seeking comment.

2262