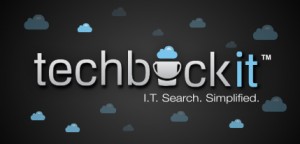 Three Denver IT colleagues want to build a Yelp for IT services.
TechBuckIT is trying to make it easier both for a layperson to find IT firms and for small tech companies to establish a presence on the Web.
"Yelp does something similar, but it's not geared towards the IT industry," said Jeff Golden, co-founder of TechBuckIT. "The difference between us and Yelp is that we're much more focused."
TechBuckIT's website went live April 2. The application allows users to search for small business IT companies by specialty and location. For example, searching "web design" in Denver yields a map and list of independent web design firms.
Golden, 33, said the target user for the application is an office manager for a small business who needs to find an IT contractor.
"There are positions like office managers, people who are tasked with IT, but might not know anything about it," he said. "This is for someone who knows nothing about IT."
The search function is free and doesn't require a login or subscription.
The other half of TechBuckIT's business model – and where the company aims to makes its revenue – is marketing for small business IT companies. While appearing in TechBuckIT's listings is free, a client can also contract the company to perform search engine optimization services and social media campaigns.
TechBuckIT offers three service packages. For $15, the company will feature a client in Twitter and Facebook posts. The second-tier package is $50 and buys a client a spot to write an article on TechBuckIT's blog in addition to social media posts. The company's most expensive package costs $125 and nets clients two slots on TechBuckIT's blog in addition to an article written by the company. The third tier includes Twitter and Facebook posts, as well.
The majority of TechBuckIT's clients are Denver-based, but the website also lists companies in California and Maryland.
It has cost Golden and his business partners Troy Hite and Dean Okimoto about $4,000 to get TechBuckIT up and running. The trio has been able to keep costs low because Hite, TechBuckIT's head designer, programmed the service himself.
"We haven't outsourced anything to any outside companies," Golden said.
The trio met while working in the IT field. They got the idea to build a site geared specifically towards small business IT during that time.
"I always get calls from potential clients who were looking for something, but were put off by the time-consuming effort to find IT through Google," Golden said. "It was one of those 'there must be a better way' moments – then it hit us."