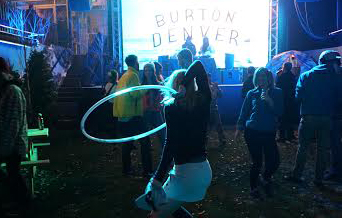 Burton – the Vermont-based snowboard company – is taking its show to Broadway.
The company set up a pop-up exhibit for retailers and media at event venue City Hall on Broadway Avenue that includes a massive product display along with live music and a DJ. Burton will also exhibit at the SIA Snow Show inside the convention center.
Burton is pulling down its pop-up shop after the show on Sunday.