One of Denver's more architecturally unique buildings is taking shape near City Hall.
Populus, a 13-story hotel that will eventually feature an aspen-inspired facade, is going up on the triangular block at 270 14th St.
The 13-story project broke ground last April and is being developed by Denver-based Urban Villages.
Below are photos of the site taken earlier this month, as well as a rendering.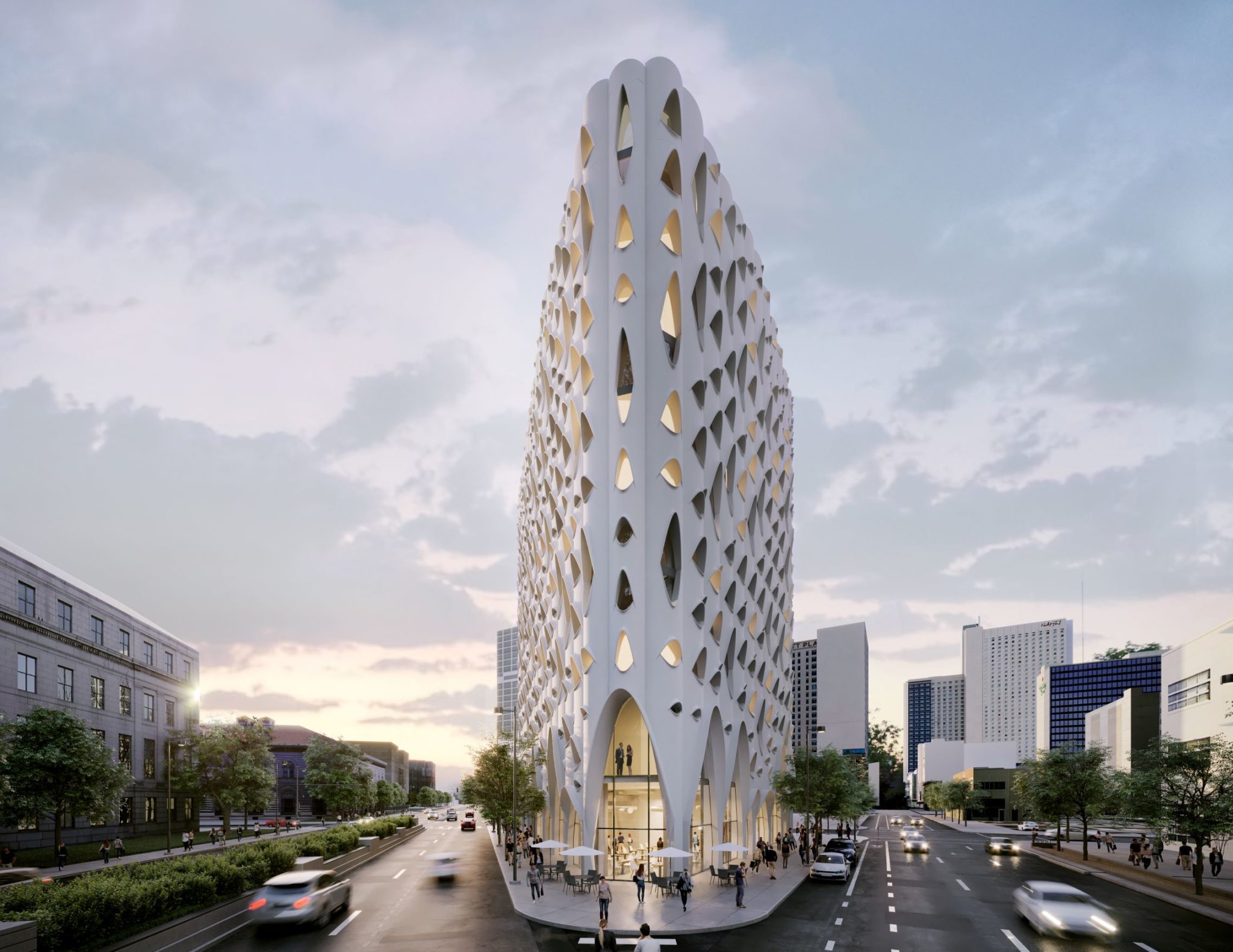 Developer: Urban Villages

Architects: Studio Gang

The lot: 0.24 acres formerly home to a daycare facility. Urban Villages purchased the lot from the city in 2017 for $2.5 million.

Specs: The building will be approximately 140,000 square feet, with a restaurant and lobby on the ground floor, according to development plans. The second floor will feature a gym, meeting rooms and other amenities. Guest rooms, most of them about 220 square feet, will begin on the third floor, per the plans.

Expected completion: Spring 2024

Notable: Populus' exterior will feature irregularly spaced windows in the shape of what are sometimes called "aspen eyes," the dark markings on tree trunks where previous branches have fallen off, leaving an eye-like pattern.

114419