Email submissions to Herd@BusinessDen.com
Law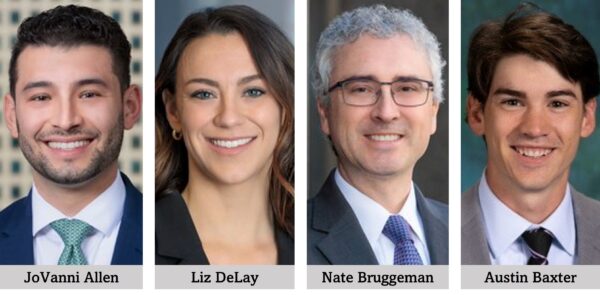 JoVanni Allen, Liz DeLay and Nate Bruggeman have joined Recht Kornfeld.
Austin Baxter has joined Werge Law Group as an associate.
Real Estate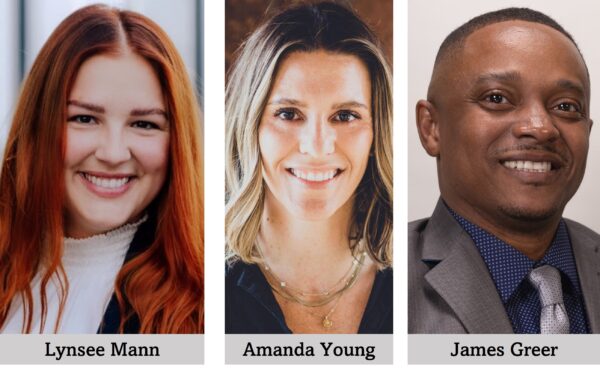 At Kairoi Residential:
Lynsee Mann has been promoted to regional support coordinator for Colorado.
Amanda Young is a regional manager.
Healthcare
James Greer is vice president and COO of WellPower. He had been with Vivent Health.
Education

Joining Auraria Higher Education Center:
Lulu Lantzy as chief activation officer.
Skippere "Skip" Spear as general counsel and chief administrative officer.
Alyssa Nilemo as deputy chief of activation.
Construction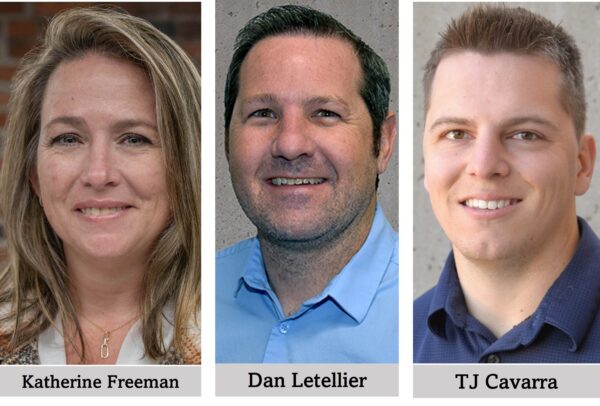 Katherine Freeman is safety director for Mortenson's Denver Operating Group.
Dan Letellier and TJ Cavarra have been promoted to senior project managers with Taylor Kohrs.
Nonprofits
Sydney Del Real was appointed executive director of Ignite Leaders.
Engineering
At Froelich Engineers:
Chris Nelson is a principal.
Brad Reints has been promoted to project manager.
Associations
The 2023 board of directors for the Economic Development Council of Colorado:
Executive Directors: chair, Drew Kramer with Tri-State Generation and Transmission Association; vice chair, John Bristol with Routt County Economic Development; treasurer, Trish Thibodo with Region 10; secretary, Adam Krueger with city of Thornton; and immediate past chair, Stacy Miller with the town of Windsor.

Regional representatives: Metro, Christine Shapard with Denver South; Wendi Nafziger, city of Commerce City; Northwest, Steve Jozefczyk with Grand Junction Economic Partnership; and Shannon Scott with city of Craig; Northeast, Candace Payne with East Central Council of Governments; and Tyler Purvis with city of Brush; Southeast, Danelle Berg with Otero County; and Sara Lobato with El Paso County; Southwest, Emily Lashbrooke with Pagosa Springs Community Development; and Brian Rose with Region 9.

Special Appointments: Kittie Hook with Newmark; Lindsay Van Meter with BNSF; Tom Bailey with Xcel Energy; Gregory Howell with GH LLC; and Blair Lichtenfels with Brownstein Hyatt Farber Schreck.

Ex-Officio's: Britta Blodgett with Colorado Workforce Development Council; Trent Thompson with Economic Development Administration; Patrick Garrett with Colorado Dept. of Local Affairs; Melissa Martin with Colorado Community College System; Greg Thomason with Colorado Office of Economic Development & International Trade; Glenn Plagens with Manufacturer's Edge; and Steve Boice with Colorado Housing and Finance Authority.

114161